Disclosure: This post may contain affiliate links, which means I may receive a commission if you click a link and purchase something. This adds no cost to you. Please check out our disclosure policy for more details.
I saw a pattern on Pinterest for a Christmas wreath and I thought I could make a fall wreath too.  When I looked for the items she used to make the wreath, I didn't like it at all, so I created my own version of the project.  😀
I found some bulky yarn in fall colors.  I crocheted a length from each other, simple double crochet.  I then braided it, glued it on some cardboard and added some fall foliage.  I don't think its bad for my first try.  What do you think?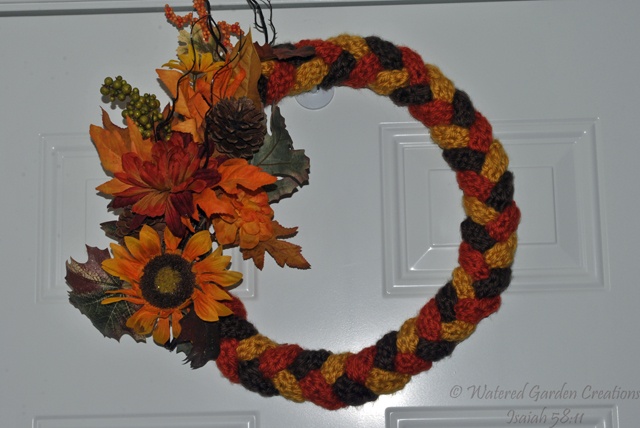 I plan on making a Christmas one too.  Its my first time doing projects like this, but I really enjoyed it.  It's not perfect, but good for us.  🙂