Disclosure: This post may contain affiliate links, which means I may receive a commission if you click a link and purchase something. This adds no cost to you. Please check out our disclosure policy for more details.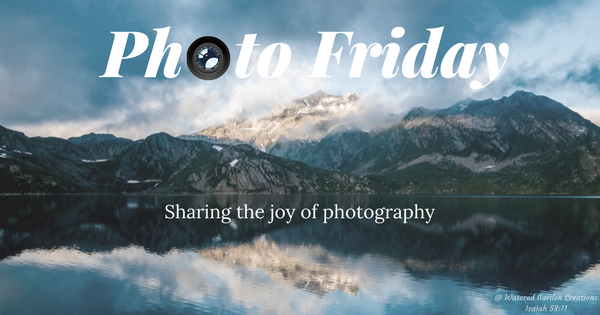 I didn't take too many photos this past week.  I had planned to when I visited family up in the mountains, I even brought my camera.  But it was so relaxing at my sister's, I just didn't pull it out to take anything.  I just sat with family and enjoyed our time together.  Definitely not a bad thing, just wish I had thought of photos.
I did get some other photos though, this is my latest crochet project.  It doesn't look like it yet, but this is going to be a wrap.  I don't like working long chains, so this is how wide it will be, and now I'm working on the length.  I think it will be a nice wrap for cool spring nights.