FOR Sunday 11/6

Outside my window…Beautiful blue skies, but a bit chilly, though not as cold as it should be.  We are averaging about 10 degrees above normal right now, which is very weird.  The forecast for us this year is warmer weather, but more snow.  We do get a lot of snow sometimes, but we also get so cold at times, it doesn't snow at all.  I would much rather warmer temps and snow, then bitter, below zero temps and no snow.

I am thankful…For so many things, but today I'm going to list my job.  I'm the Director of Website Management for The OldSchoolhouse Magazine and their sister sites.  I prayed for years for a job I could do at home, and that included website work.  When I took the editor job of the old HomeschoolBlogger five years ago, I couldn't have imaged how it would grow into what I do now.  I love everyone I work with, and the work I do.  I can't say enough how thankful I am the Lord brought this to me when He did.

In the kitchen…I've been cooking and baking more, and enjoying it.  🙂   Broccoli Chicken and Cheese casserole; Ham and Potato Soup; Swedish Meatballs with roasted veggies; Chili; Lasagna casserole; Meatball Soup and more.  I've also done some baking; Spice cupcakes and chocolate and chocolate chip cookies.  Both were very good.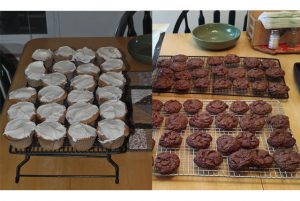 I am wearing…Comfy black cotton capries and a pink, cotton shirt.  It's my lay around the house clothes.  😀

I am creating…I've been working on a fall wreath.  I plan to show a photo of it on my Creativity Blog later this week.

I am reading…Lost in Love by Leah Atwood.  I absolutely love, and I mean love, marriage of convenience stories.  I don't know why, but I just do.  😀  This series by Leah Atwood is a modern day trilogy of them, and they are great!  I'm reading through them pretty quickly.  lol

I am looking forward to…Craft day next week and a Thanksgiving party.  We get together once a month and do crafts over at my friends house.  It's always a blast.  Then later that day Paul and I have a Thanksgiving party to go to.  Its our first Thanksgiving party, but it should be a blast.  Paul even took the day off so we were sure we could go.  I can't wait!

A peek into my day…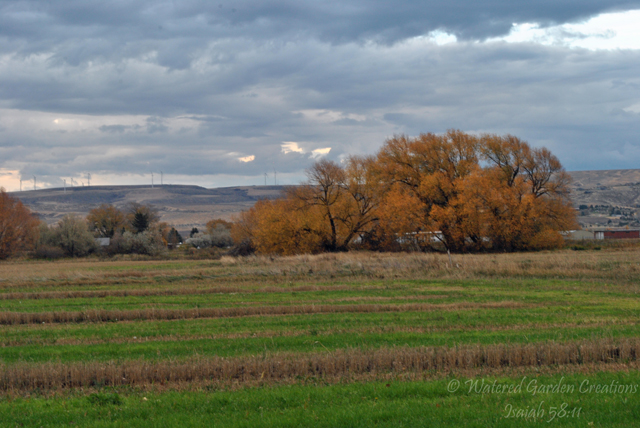 Save