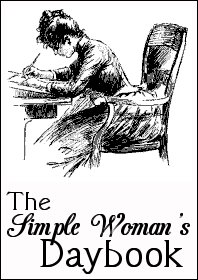 FOR September 25

Outside my window…It's dark out, so the curtains are closed.

I am thinking…I hadn't done one of these in a while, so why not do one?

I am thankful…That I am feeling better and healing well.  After my surgery and recovery I was still feeling a bit run down and I was still low on iron.  At times it felt like it would take forever before I would have more energy.  Then a week or so ago I was walking and I felt like I had normal energy.  😀  I continue to feel better day by day, and I continue to take my iron pills.  I am thoroughly thankful and blessed to continue to heal well.

In the kitchen…With Sarah out on her own I have the bulk of kitchen duties now, though Paul helps out too.  I'm actually enjoying, at times, being in the kitchen again.  I've made cookies, lasagna casserole, potato ham soup, pablano soup, quesadillas, cheeseburger rice, red beans and rice.  Not all in the last week or anything, but things I've made the past few weeks.

I am wearing…My casual, cotton pants and a white shirt.

I am creating…Nothing at the moment.  But I really want to start something.  I have been learning Tatting again, but not sure what I would make with that.  I need to decide on a few Christmas gifts to make.  Not sure what yet, but I need to decide soon.

I am wondering…What to make for Christmas gifts this year.  I'm not making as many, but there are a few I need to make.

I am reading…Listening to Spartan Gold by Clive Cussler and Love Him Love His Mother by Trinity Bellingham.

I am looking forward to…Fall weather.  I really enjoy this time of year.  I'm getting ready to pull out my Autumn decorations.

I am learning…How to tat, though like I said above, not sure what I will make with it.  I'll probably put it down for a bit and work on something else.
One of my favorite things…Riding my new bike.  The weather changed so I haven't made it out like I want, but I am trying to get some more rides in before the weather really stops things.
A few plans for the rest of the week…Library, date time with hubby, time out with a good friend and possibly a craft day.
A peek into my day…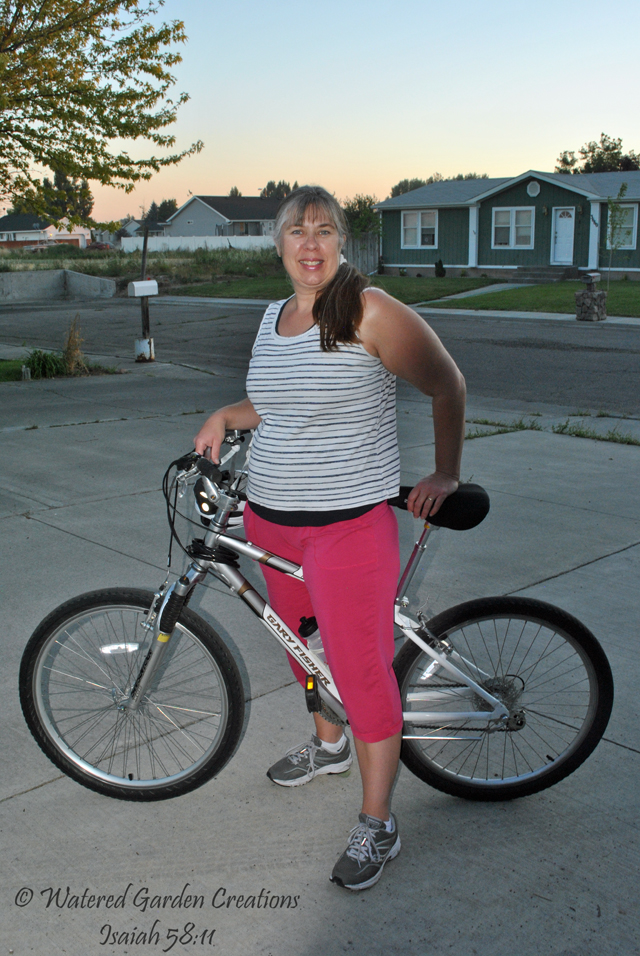 Save
Save
Save
Save