We had a great Thanksgiving this year.  I cooked the turkey and baked pumpkin pie on Wednesday.  Sarah baked apple crisp at her house, then came over and spent the night Wednesday night.  We all got up Thursday morning and watched the parade.  It's one of our most favorite Thanksgiving traditions.  We also had some baked oatmeal for breakfast and just enjoyed lounging around together.
By early afternoon Paul and I had the dressing put together, Sarah and I had mashed potatoes and sweet potatoes ready to serve, and the turkey had warmed up nicely in the oven.  All the food was great, and we enjoyed our time together, taking turns sharing what we are most thankful for.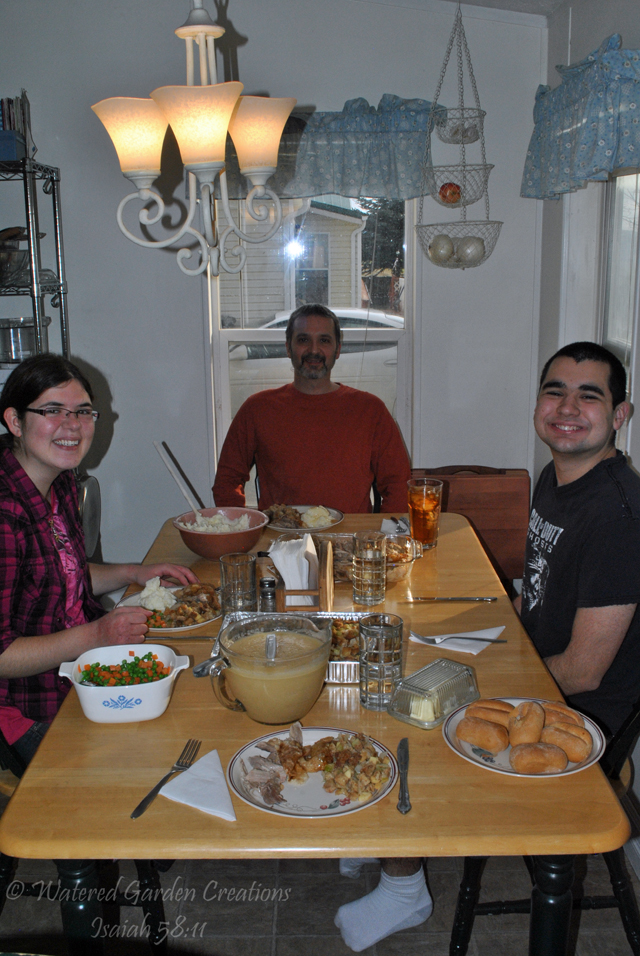 We all had Friday off, so Sarah decided to spend the night again and we did our tradition of putting up our Christmas decorations.  It was a great time and such a blessing to have Sarah here to enjoy it all with us.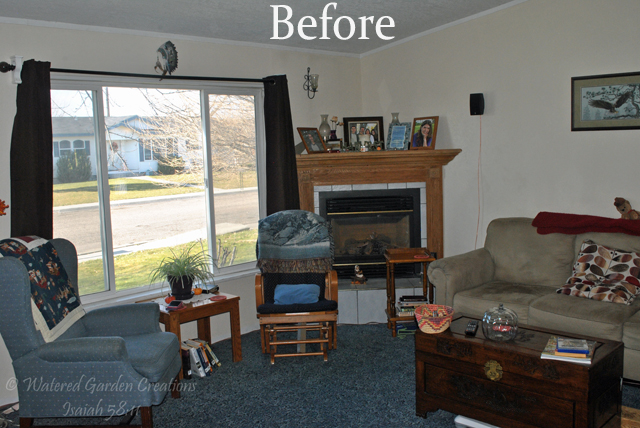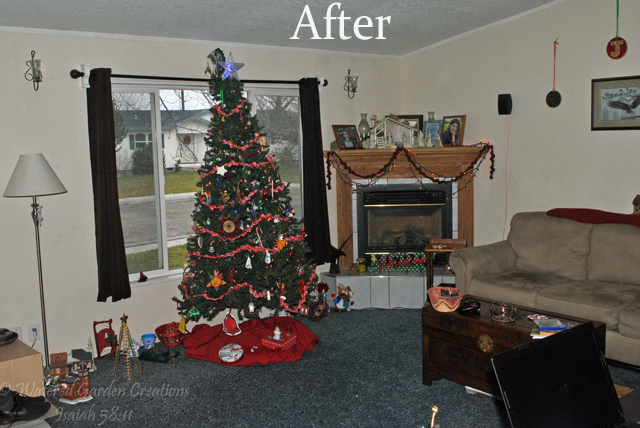 We have simple decorations, and our tree has mainly memory ornaments.  It's always so much fun to remember where each ornament came from and whose it's for.  This time it was bittersweet, because Sarah took all her ornaments with her for her tree.  🙁  But it was great to have her with us and enjoy decorating together for one more year.
It was a relaxed Thanksgiving weekend, with Paul, Paulie and I all having had Thursday through Sunday off.  Beside Thanksgiving and our decorating we went to our town's local Parade of Lights, enjoying a nice hot chocolate while watching all the pretty lights go by.  We watched some Christmas movies and just enjoyed a down time and being together.  It was truly a weekend to be Thankful for.
How about you?  How was your Thanksgiving and following weekend?  Did you stay home?  Go to Black Friday?  I hope you all had a blessed time.