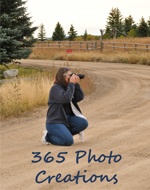 I've had another busy craft week, so most of my photos are of crafts. But I've also included what hubby got me for Valentines day. 🙂
I've been working on these quilt blocks off and on for a while now. I need to embroider them all first, then I'll put them together for a quilt.

It's all back stitches.

Plus it's pre-marked, so it's really easy.

I'm also crocheting a back scrubber.

My mom showed me the pattern, it's really easy.

Plus I received my pre-cut quilt blocks. I can't wait to work on this soon.

Hubby surprised me with 12 long stem roses and a box of chocolates.