We had such a great Christmas this year.  We were able to spend Christmas Eve with friends, enjoyed some yummy snacks and watching a movie together.  Then, after we got home, before we went to bed on Christmas Eve the snow started!  We woke up to a beautiful, white Christmas.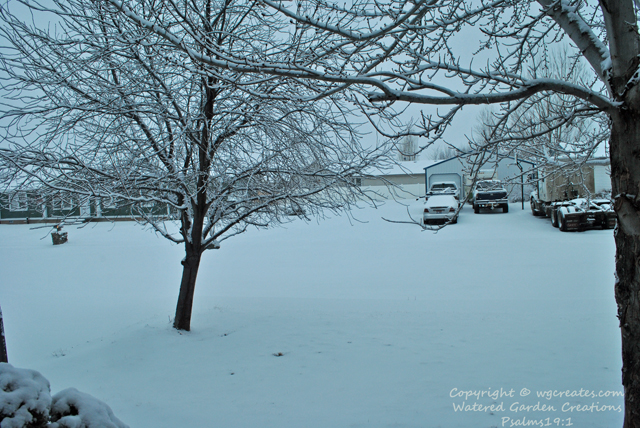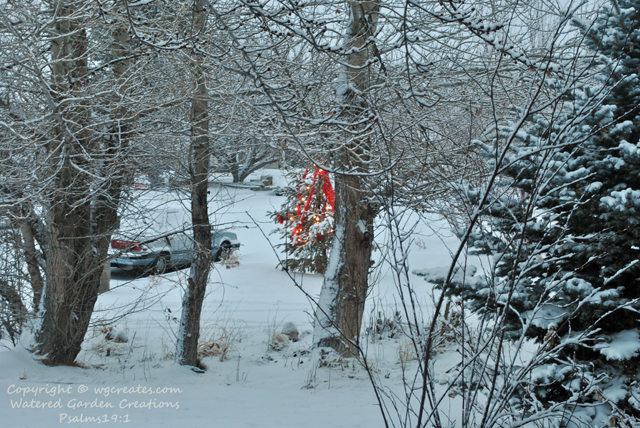 We were all so happy about that.  It's been so brown around here lately, and any snow we did have about a week ago was long gone.  Christmas just seems more like Christmas with snow.  Every time we heard White Christmas on Pandora, we just kept saying 'Well, hopefully we'll have one.'  And we did!  🙂
Like I said before, we decided to do all our cooking and baking on Christmas Eve so we could just relax on Christmas day, and it worked great.  I also put together an oatmeal bake to bake on Christmas morning, and it worked out perfectly.  So while that baked in the oven, we started opening our stockings and gifts.  Everyone enjoyed all the gifts that were given and received.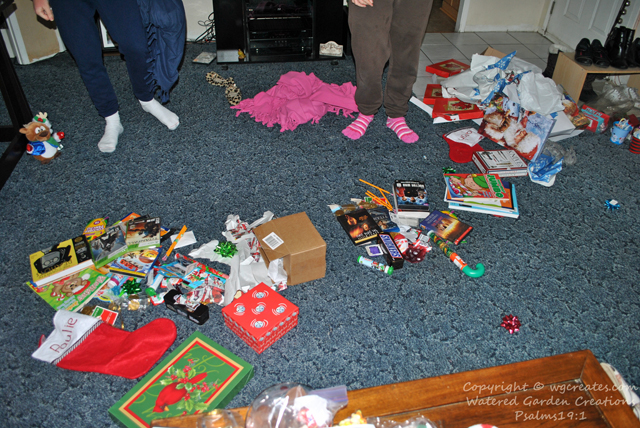 I really liked all my presents, and I got lots of different types of books.  An audio book, a paper book and 5 ebooks!  I also got a book holder for my stationary bike.  I really enjoy reading when I ride my bike.  Plus I got movies, candy, jelly bellies.  And Paul got me a $50 Amazon gift card (besides the other things he gave me)!  He always blesses me with such great gifts.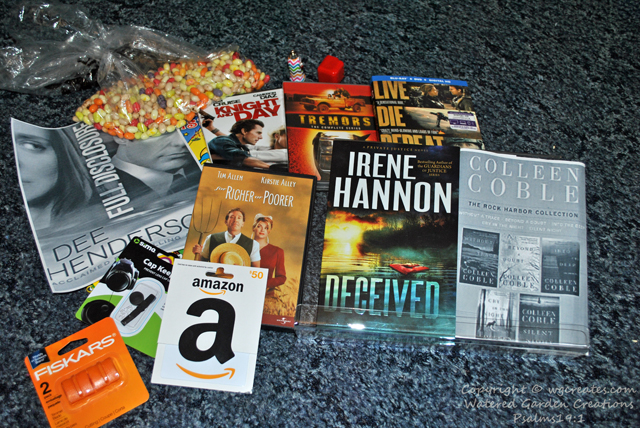 Now we switch gears, take down the Christmas decorations and get ready for Paul's birthday on the 27th.  We'll take him out to lunch, have some yummy cake when we get home and have him open his gifts. It's so great, he's off all the way through Saturday, his birthday. We are having a blessed time off.
I hope you all had a very Merry Christmas!