We had another fun and interesting mail day last week.  It was the complete opposite of things coming in the mail.
First we received this box.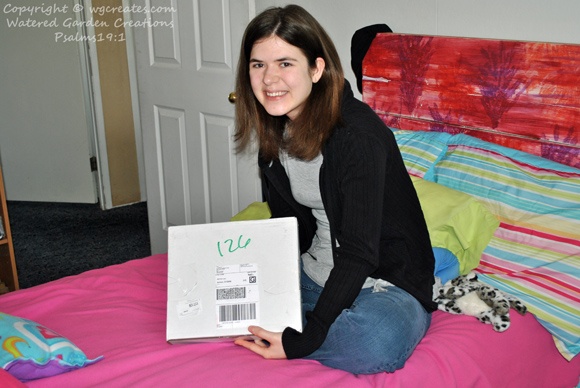 Seems like a simple enough box, right?  But believe me, there was a something big in that box.  The beginning of a new season in all of our lives, especially Sarah's life.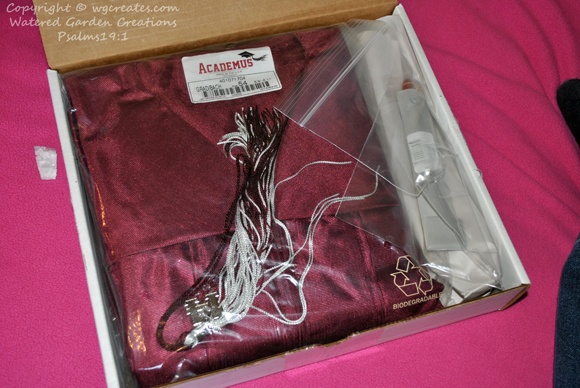 Yep, that's a graduation gown!  😮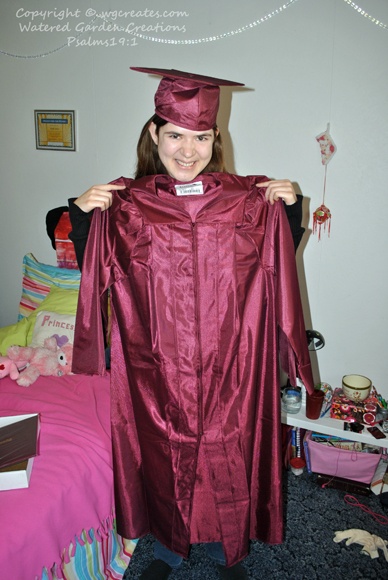 I can't believe that we are getting this close to her graduation.  She looks great in her cap and gown and I love the color she picked.
But the other thing that came in the mail was the almost opposite of this package.  It was our curriculum for Paulie for next year.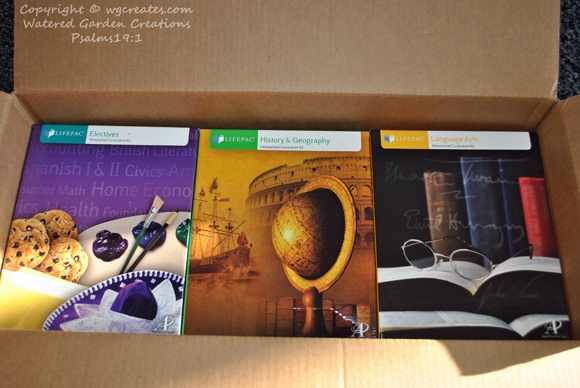 It was such a small box compared to other years.  We have lots of curriculum from Sarah that we will just reuse so that makes it smaller too.  I'm not even sure how much we'll be ordering for his senior year.
Plus we'll be cleaning out the school bookcase, which has 5 shelves.  Right now all the shelves are for school items, but that will be changing.  We'll be moving most of the school books on the shelf and replacing them with our other books.  Things like our bible study books, my fiction books etc…  Mainly most of the books that we currently have in boxes in our garage we'll be able to bring in and put on the shelves.  But that is a project for another day.  Getting Sarah's graduation gown and diploma in the mail, and one of the last curriculum orders we'll be receiving, that's enough major changes in our lives for now.  😀