The kids finished school last week, of course my school work doesn't end at the same time theirs does.  I still have to go through all the paperwork from the year, pick out the best stuff for their portfolios, clean up the school bookcase, put together their transcripts, print out grade books and pictures and put all the information together in a nice portfolio.
On Sunday, since we didn't have any internet, I got the process started.  This is our school inbox from the year.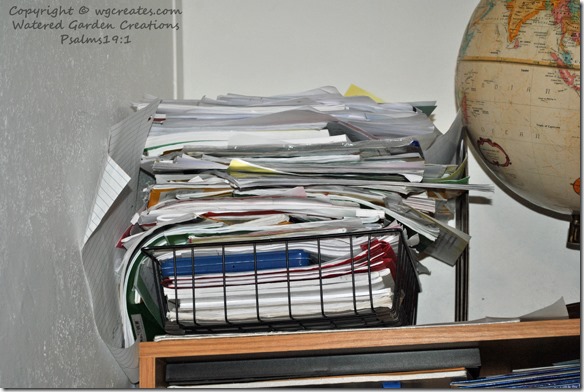 Dumping them on the ground is so much easier to go through.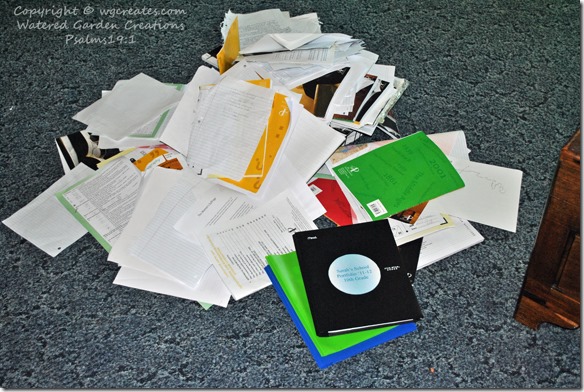 I did get through it all on Sunday, picked out the papers I wanted to keep and I have them all ready for the portfolios.  I still have to  print out grade books, transcripts and other things, but this was a huge step.
This is our school bookcase.  We are going to be cleaning it out and boxing up and giving away some books.  Then start using it for our personal books.  But that is a project for another day.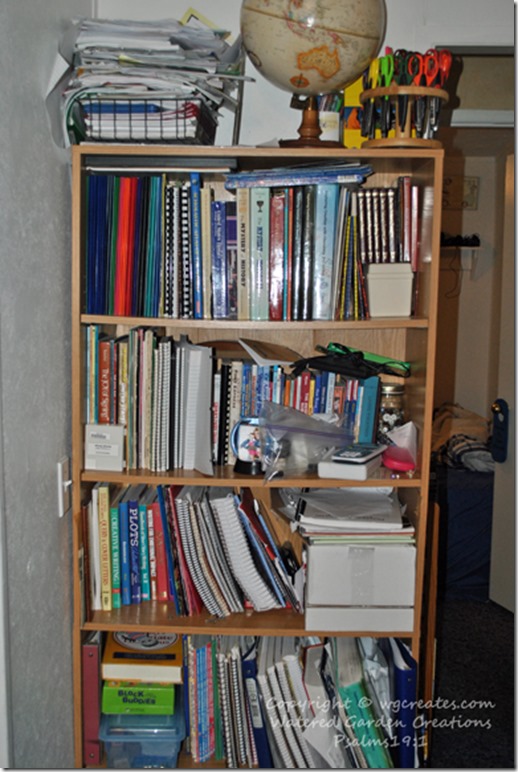 I love Paulie's photo bomb on this one.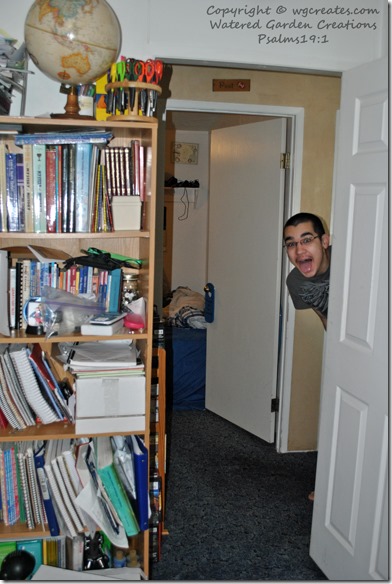 Save