I don't have a craft room, but I do have a craft cabinet in our garage.  It's a great cabinet that holds a lot of my stuff, but like any closet, room or cabinet it can get real messy, real quick.
I always tend to throw extra things in there, not always putting them away neatly.  Then I started getting extra craft things from my mom, and it really got messy.  In between all of that one of the shelves fell and I had a huge mess.
It was still cold out and since our garage isn't insulated I didn't want to clean it then.  Then it got to hot and I didn't want to clean it.  lol  Then this past Sunday I woke up and thought, I need to clean that this morning, and that's exactly what I did.  It took a while, but not as long as I thought it would.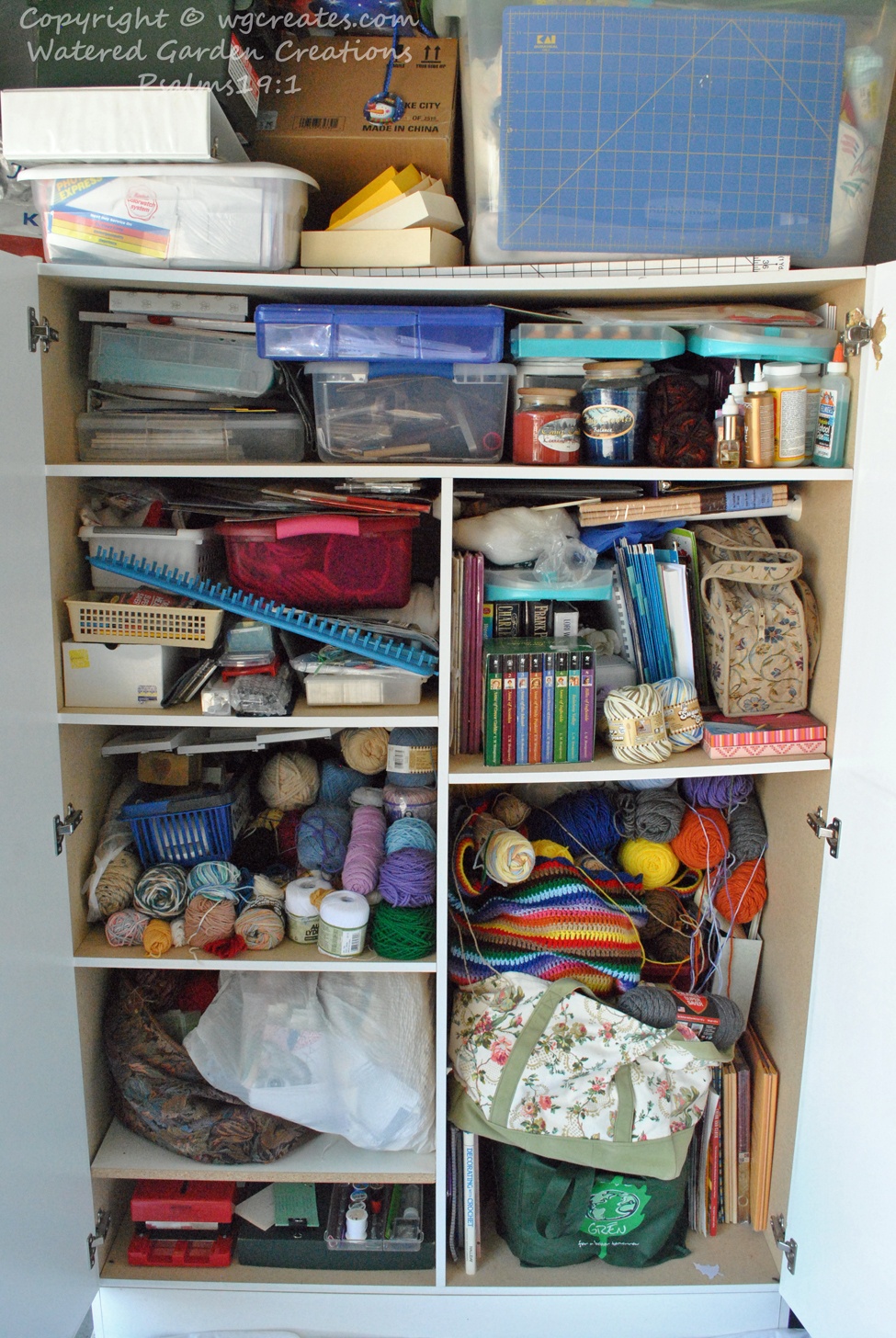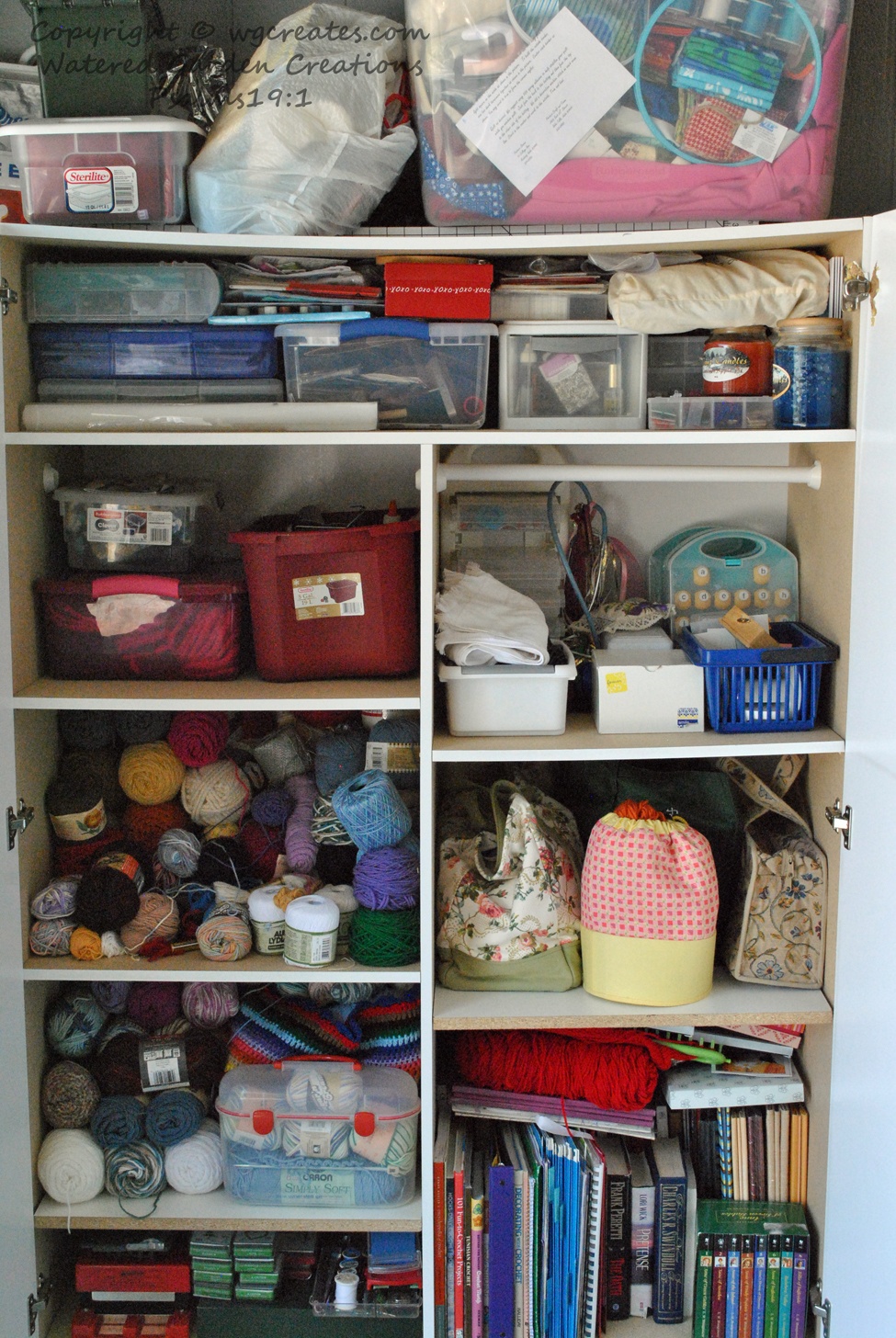 I think it turned out pretty good. I also had these two bags of yarn in my bedroom closet on the top shelf.  I was tired of constantly seeing ugly garbage bags in there so I went to the store and bought a cheap but nice bin.  So much better.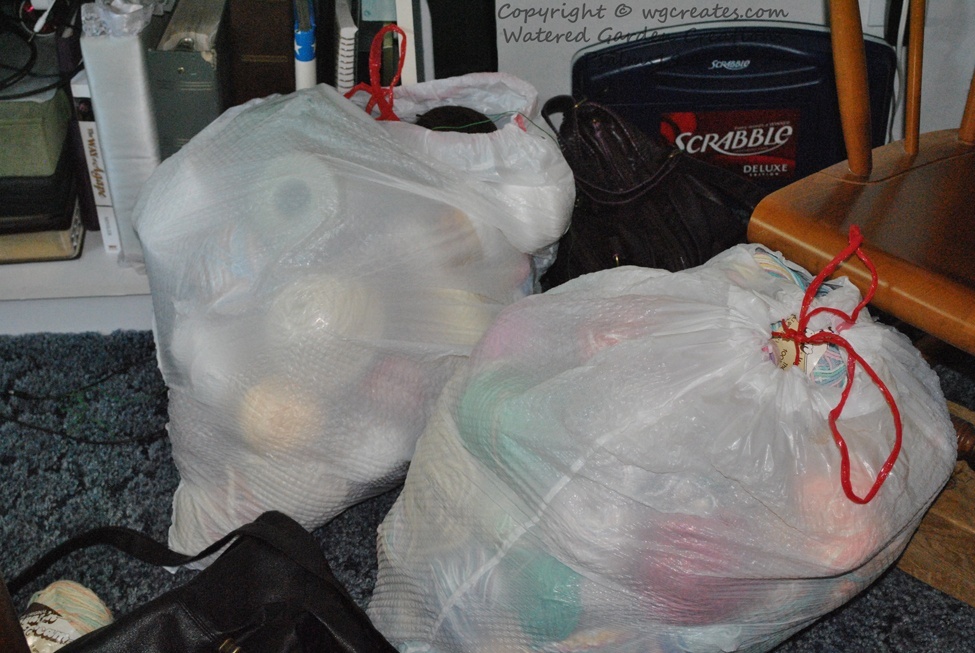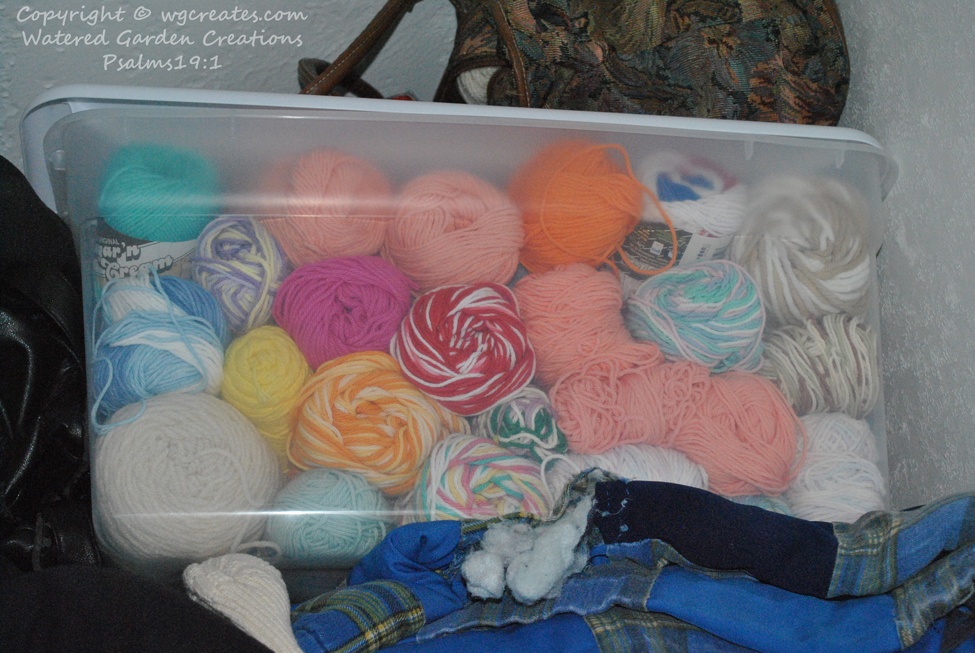 The best part of all my organizing is that I found something that I almost bought.  It is a simple way to organize your floss for cross stitch projects.  I started putting the floss in see thru baggies, very small ones, and I love it.  But then I found some baggies in JoAnns that belong to a 'system' with two rings and a plastic front and back.  I couldn't find the main part of the system, the rings and plastic binder anywhere except for Hobby Lobby.com.  But I had a gift card for JoAnn's and no extra money to buy them.  A bit bummed, I had just given up on it.  But as I was organizing things I found this from stuff I had gotten from my mom!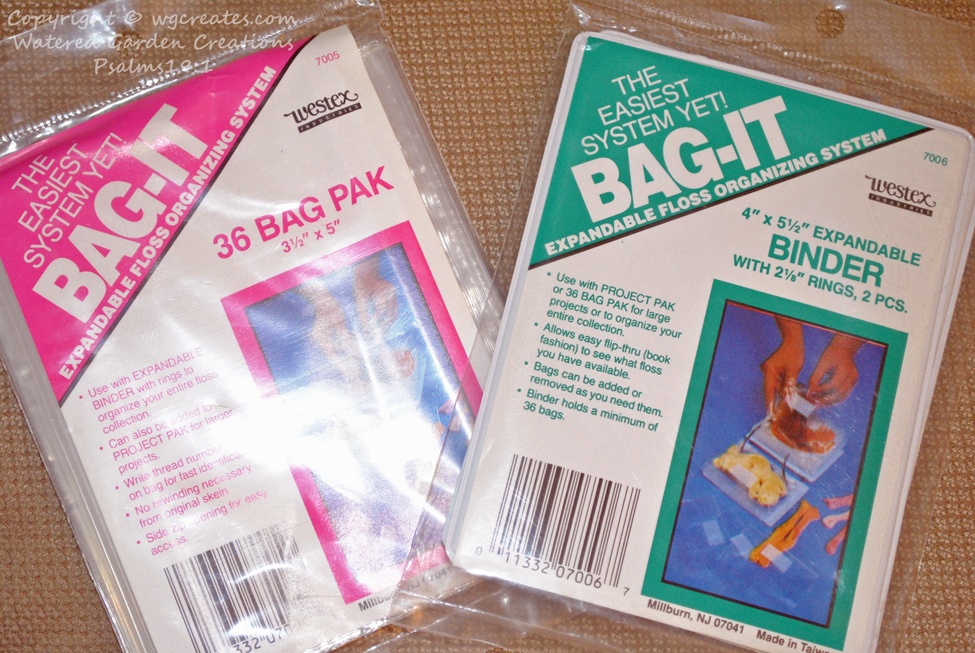 See why it pays to organize?  I would have spent extra money for something I already had.  Now if I can just remember that and keep my craft cabinet organized, it would help a lot.  😀