Do you have fun creative plans for 2016?  Are you trying something new or sticking with your tried and true craft?  As you all probably already know, I like crocheting the best.  It's my 'go-to' craft because I've been doing it so long it's 2nd nature to me.  But I also want to learn something new this year.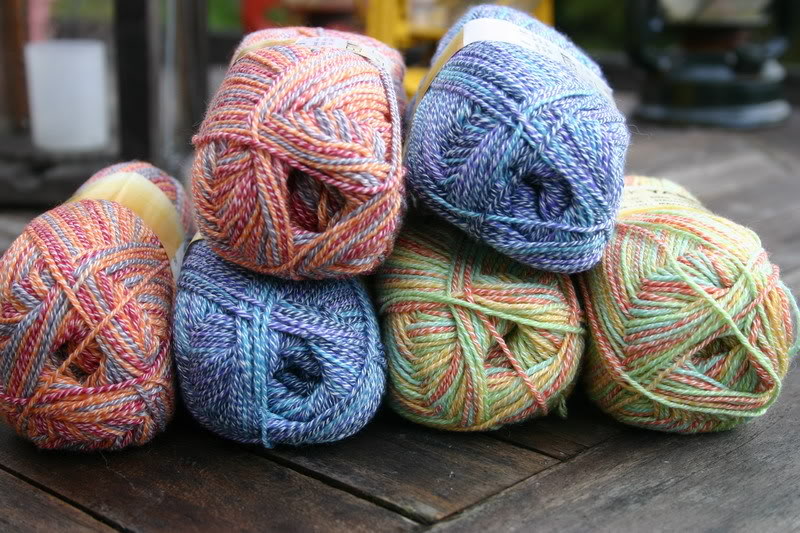 I tried learning Continental knitting last year, but never had a lot of time to stick with it.  I got a video from Craftsy that teaches Continental knitting.  I watched the first part of the video last fall and I think I have the knitting down pat.  But of course I haven't tried it since then.  With the holidays I just didn't have time to sit and 'practice', and practicing anything is not my strong point.  🙁
When I'm working on a craft I have to have a reason, a goal in mind.  That's why I have such a hard time working on things just to have for a gift box or something in the future.  That is too vague for me, it's not a solid goal.  I'm working on that, but it's just how I am.  lol  Anyway, working on a knitting project that doesn't have an end goal, doing it to just practice, makes it hard to want to stick with it.  I understand the reasoning, because I've seen my test swatches and they aren't pretty.  But that still doesn't stop me from wanting to have a specific project I'm making.  🙂 So I think I'm going to try and make a knitted dish cloth.  That seems like it would be a simple knit pattern, with maybe pearls in there.  At least it would be a project with a goal in mind.
I also realize that I'm just too tense as I'm trying to learn.  The last time I spent about 30 minutes practicing, by the time I was done my shoulder was just so tight and hurting.  I then pick up my crochet project and I feel so much better.  I want to get that way with knitting too, and I'm bummed its not coming quicker.  I know, I need patience, its just not my strong point either.  😀
I hope to try it this week, and hopefully stick with it, and try and relax while learning it.  So what about you? Are you trying anything new this year?  Any project goals?  Anything that you really want to learn but you're having a hard time mastering it?  I would love to hear from you.