I get together with friends once a month for a craft day.  Sometimes I feel like I don't get any crafts done except on that day.  lol  This past craft day I was starting a new project that just wasn't working right.  I started, frogged and restarted it about 3 times that day and still it wasn't looking right.  I finally just stopped.  Crafts are supposed to be fun and relaxing for me.  It was definitely not fun and relaxing then.  😉
A friend of mine was working on a new bookmark pattern, that looked so cute I decided to try it.  I really like this pattern.  It's so fun and works up really quick.  I can get one done in just about an hour, maybe a tad longer.   I plan on making some more soon.  I'm thinking of making some an putting on my shop.  I'm not really sure how much I want to sell my creations, but I'm thinking about it with these.  I guess we'll see.
What have you been working on lately?  Anything new or continuing a current project?  Please share.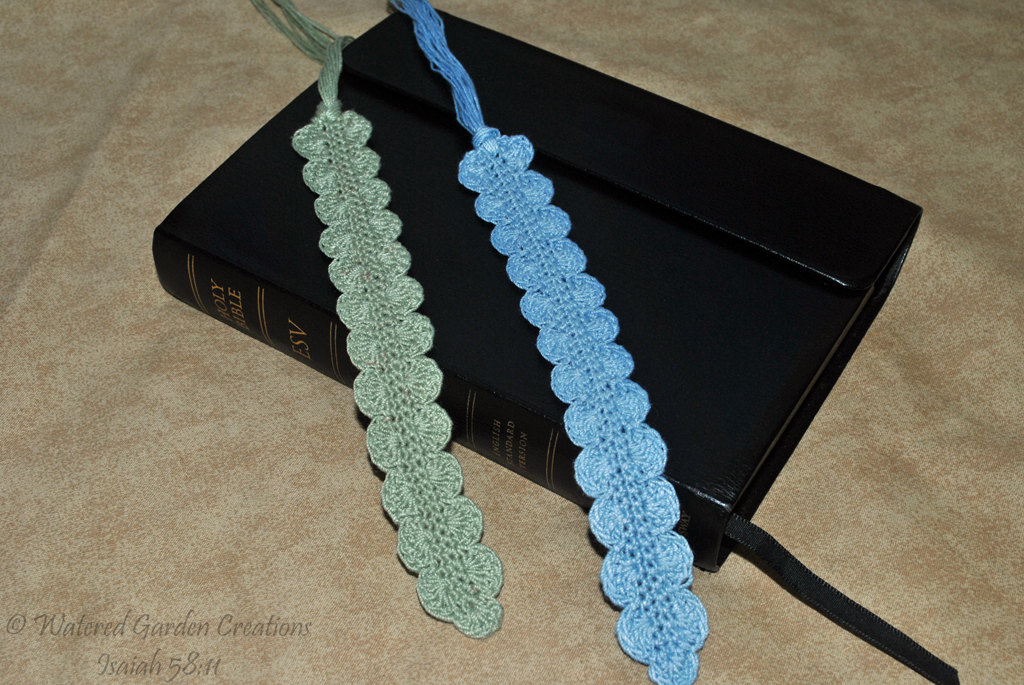 Save