We normally try to do our Christmas decorating the weekend after Thanksgiving.  Well, we used to always do it the Friday after Thanksgiving, but then with Paul's work, we've changed it to the weekend after Thanksgiving, though it still is usually Friday.  This year though, with Sarah working retail, we just weren't sure if we could get it done.  I know eventually we won't be able to all do it together, but we really wanted to try this year.
We almost did it about a week BEFORE Thanksgiving.  It was the only time that Paul and Sarah both had off.  We knew she would be working Black Friday, we just didn't know what her schedule would be.  We finally got her schedule and found out she didn't start until 2:00 in the afternoon.  That was such a blessing.  We knew we could at least get the tree up and some of the decorations before she had to go.  And the tree is the most important part.  🙂
So we only slept in a little on the 29th and we all got up to do our decorating tradition.  The guys brought in all the decorating boxes and tree, and we moved the chairs away from the front window for where the tree will go.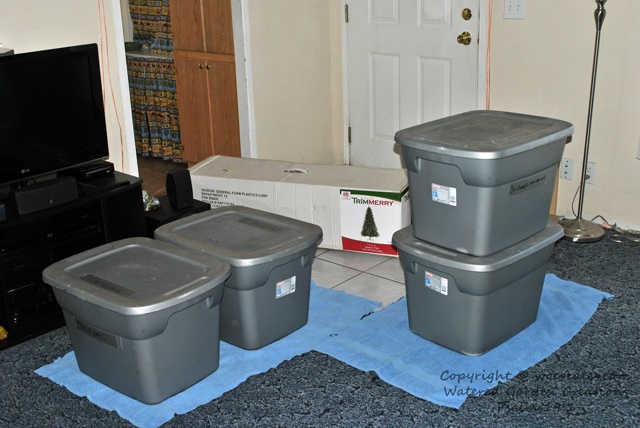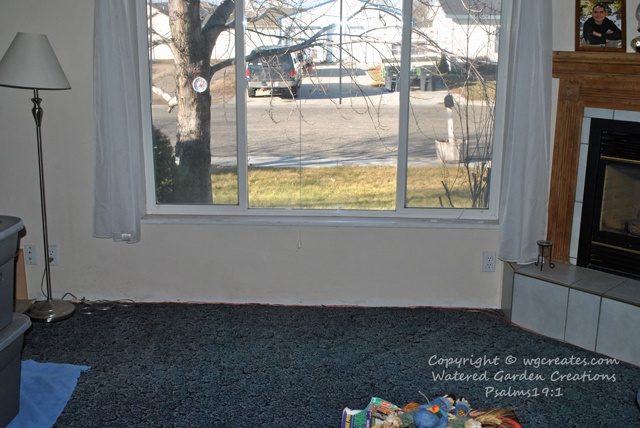 After that we put on the movie It's A Wonderful Life, which we watch every year as we decorate.  Then we started on the tree first.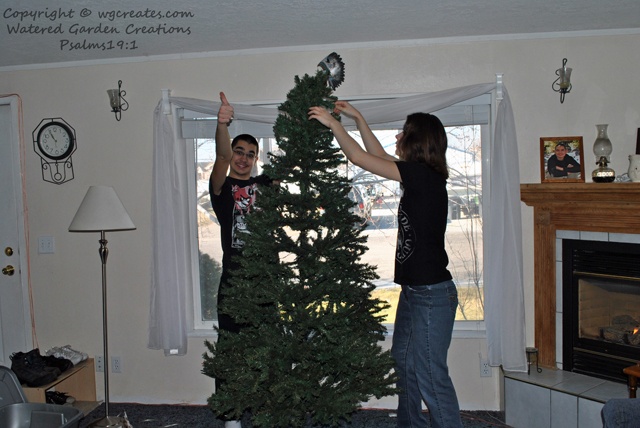 We had such a great time, and really didn't feel rushed at all.  We had our eggnog and Thanksgiving leftovers.  We watched our movie and just enjoyed our day until Sarah had to leave.  We got the tree finished in plenty of time and even got a bit of the house decorating done.  Paul and I finished it after Sarah left, and now it's all done.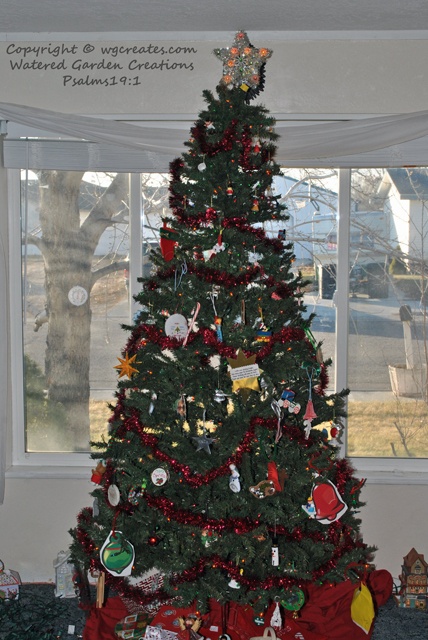 I know that most people like to do what I call 'fancy' trees.  You know, the kind you see in stores, with all the ornaments matching and just that professional look.  But for me, I love our tree that I like to call our memories tree.  None of our ornaments match, but they all have meaning and memories.  They are the ornaments of our first Christmas together, or special gifts.  It's our children's first ornaments they cut out or ones they made together.  There are picture ornaments and ornaments from Paul and my childhood.  No, it doesn't match at all, but I love looking at our tree while it's up.  I love reliving the memories as we hang the ornaments and as I see them throughout the month the tree is up.
Paul wondered if we would be able to continue this once the children move out, because of course I will send their ornaments with them.  I hope we can continue it.  I hope we do have enough ornaments to make our memories tree.  But who knows what will happen then.  I'll just continue to enjoy our memories tree while we have it.  🙂