I don't use the word epic for rain too often, especially around where we live.  Our area here in Idaho is a very dry and we usually don't get too much rain during the summer.  Notice the word 'usually' because this year it has been completely different. We have had more rain this year than I can ever remember and we've been here 11 years.  It has honestly reminded me about our times living in Illinois with rain and thunderstorms almost every afternoon.  And though it's nothing like the midwest humidity, we have actually had quite a bit of humidity too.
But last Monday I knew the rain storm coming in was more than a 'normal' thunderstorm.  I watched it come from the south for quite a while.  Then I started hearing the thunder and see the lightening.  Again, not a whole lot different than the past few thunderstorms until I looked out and saw these clouds.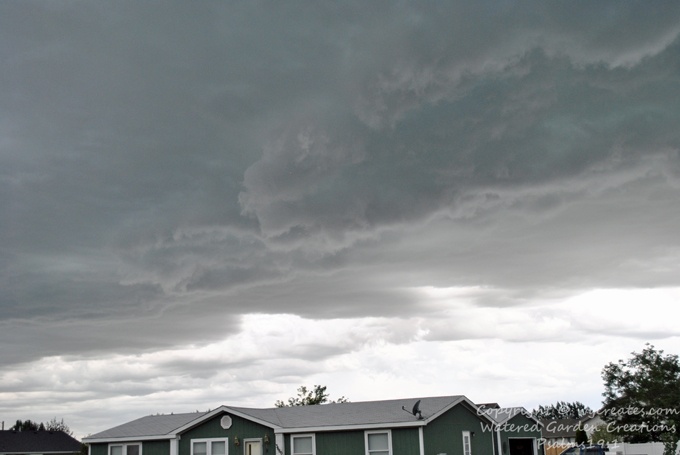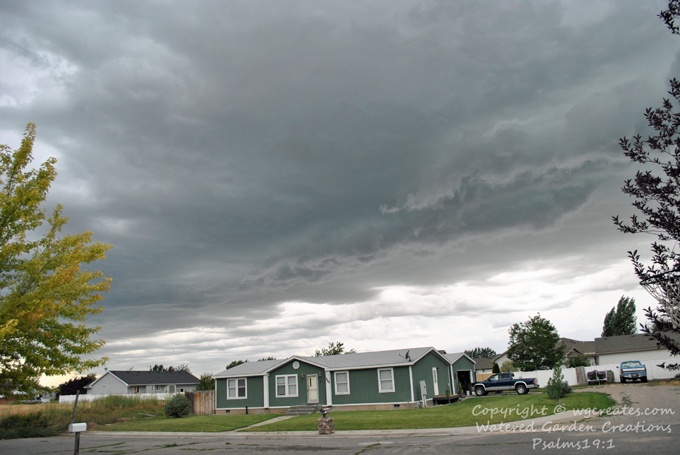 As usual photos don't do it justice but believe me these were scaring looking clouds.  The thunder was quite loud but it was the rain that was so strange.  It didn't start slow, the clouds just opened up and everything came out at once.  It was like what I would consider a monsoon rain.  I mean, I've never seen so much rain come down at once and last so long.
I'm used to hard rain, but this was like nothing I've ever seen and it just never let up.  It stayed the same heavy rain for a good hour or so.  When I looked outside I realized just how hard and heavy it was coming down.  Now, see the picture above, the house across the street?  The sidewalk, mailbox, driveway?  Look at these pictures now, and please note, it is still raining when I took these pictures, I was standing in my garage.  And this happened about 20 minutes after it started.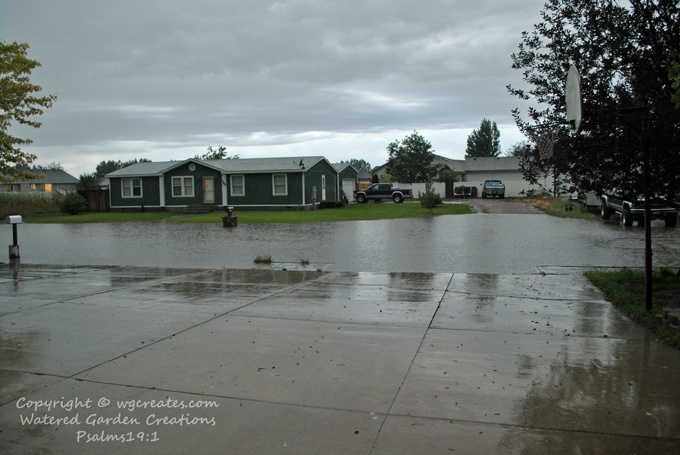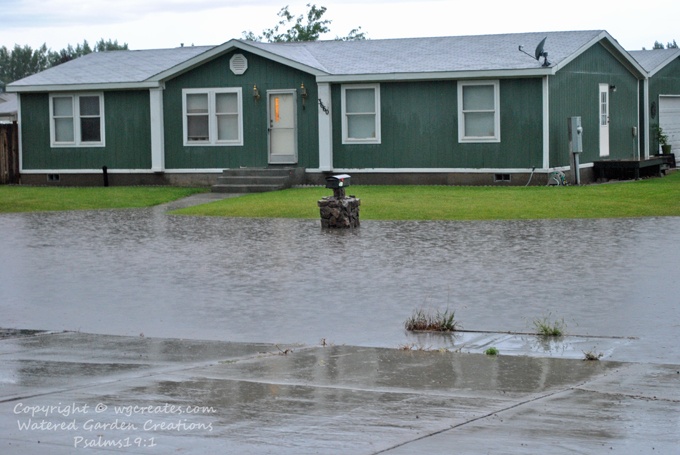 I couldn't believe how quick it came down.  We don't really have sewers here or anything like that, because we never get rain like this.  Thankfully hubby and the kids made it home safe, though we did find out when the rain first started the kids were at a local park with friends.  They got pretty wet before getting to their cars.  😉  And by the next day the steet was dry.  But I don't think I'll ever forget all the rain that came down so fast and flooded so quickly.  Thankfully it wasn't snow.  😀  lol