This is a new thing I want to try and start doing on Fridays, called Friday Favorites.  It's kind of similar to Thankful Thursdays, but not only will I list things I'm thankful for but also favorite things from the week.  Either writing about them or showing photos.  Some lists will be long, some will be short.  Just something fun to do and to help me remember the things I'm blessed with.  So on to my first Friday Favorites!
My favorite things this past week:
Going to the museum with the family, it was all about guitars and the history of them.  It was very interesting.  This is my favorite photo of the day.  I love Paul's reflection in it.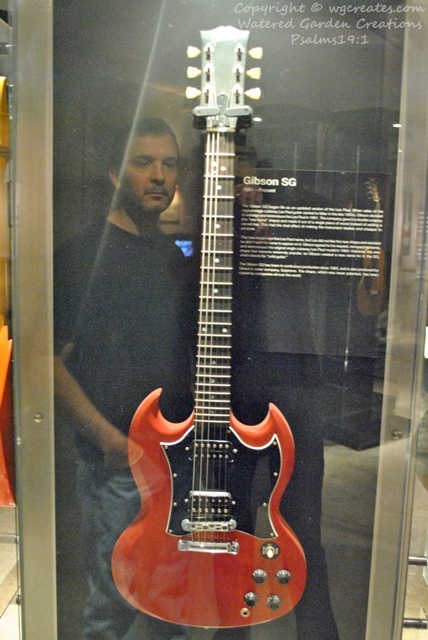 Seeing old friends at our old church.  We visited there this past week, and it was just so great to see everyone.  Not sure if the Lord is calling us back there or not, but it was good to be there.