My family always knows how to spoil me for birthday's, holidays etc…  At least once or twice a year they get me a good sized JoAnn's gift card.  And I can usually hold on to that card for a while before I spend all that's on it.  🙂
Well, last week I decided to spend just about the rest of the card I had.  I only have about $3 left now, but I did get some great stuff.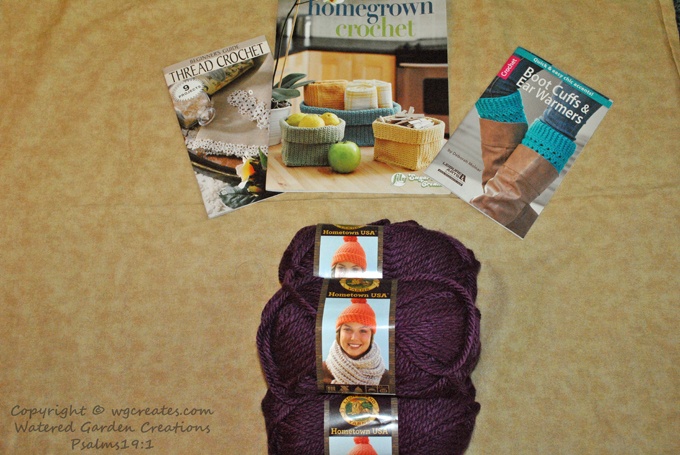 I got more yarn to finish my shawl.  Plus 3 books that really looks like they have some fun patterns in them.  I did finally finish my shawl, that will be in another post, and I'm looking forward to making some boot cuffs for Sarah.  I'm not sure if I'll have much time to start it this week, but hopefully next week I'll be able to start something new.
How about you?  Have you started a new craft lately?