Last week was a fun mail week!  First, I received my copy of The Old Schoolhouse magazine.  I'm always so excited to get this big print magazine.  I love reading the bi-monthly digital issues too, but there is always something fun about get the paper magazine in the mail.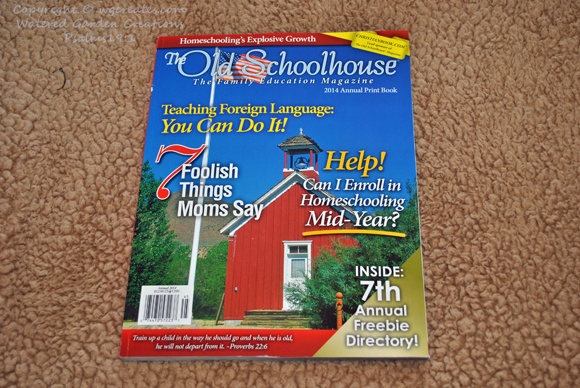 The other exciting thing that I received this week was my new table!  I had found this table that I really wanted at Amazon about 2 weeks ago.  I put it in my cart to buy it, but by the time I got around to finishing the transaction the price had jumped $43.  I wasn't about to pay $43 more for it so I just waited.  About two days later the price finally dropped back down.  I ordered it immediately!  😀
About a week later, after Paul and I had come home from grocery shopping this is what I saw by my desk.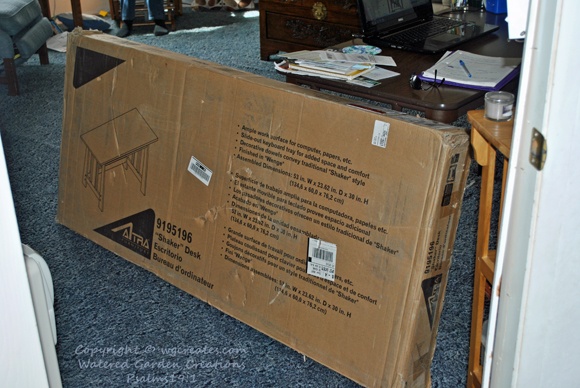 It was quite heavy but it was a fun family project to put together.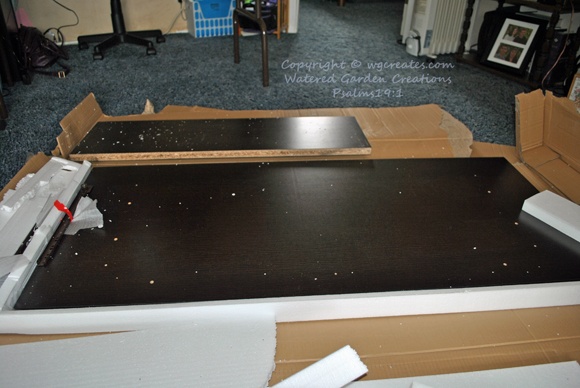 This is the table I was using.  Just a simple utility table, and it worked pretty well.  But it was a little short so it would hurt my shoulders sometimes.  Plus it didn't look to nice.  But I usually try to make do with what we have, but I am so glad that we finally got to replace it.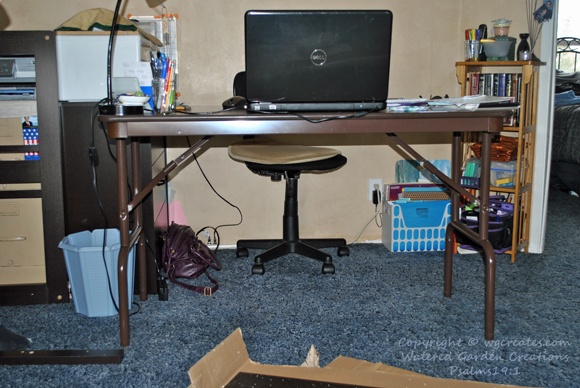 This is my nice, new table.  I love it!