Disclosure: This post may contain affiliate links, which means I may receive a commission if you click a link and purchase something. This adds no cost to you. Please check out our disclosure policy for more details.
I've been having fun making fingerless gloves for others.  My friend who took our family photos on Wednesday asked for a black pair.  I had already made her a pair last year but she uses them alot and wanted a different color.  Plus, since she won't allow us to pay her for when she takes our photos, so I gladly made her some.
Then Sarah heard I was making a black pair fingerless gloves, and she wanted a pair for herself.  Of course I started a pair right away.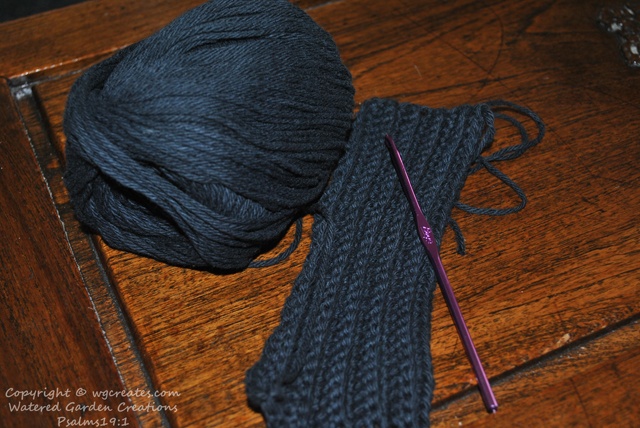 I have a few other people in mind that I will be making some gloves for.  Plus I have some other projects I want to start soon too.  Maybe even another pair of gloves for myself.  🙂