I had never done it before last November, but I remember my mom having a Macrame board with her crafts and I was always so interested in it.  Not sure why, but the board and braiding like that always seemed fun.  Though I thought having to use all those straight pins to move the knots down the board would be a pain.
But then last November when we were at the craft conference there was a Macrame bracelet class, so I thought I would give it a try.  I bought a smaller version of this board, and I have to say I like it a lot better. Macrame Board
It's a foam board and all those indents around the board are actually places to secure your cord that you are knotting.  It's so much easier to slide it in and out of those hooks than having to constantly move pins around.
I made these bracelets last year.  The pink and black ones are Macrame.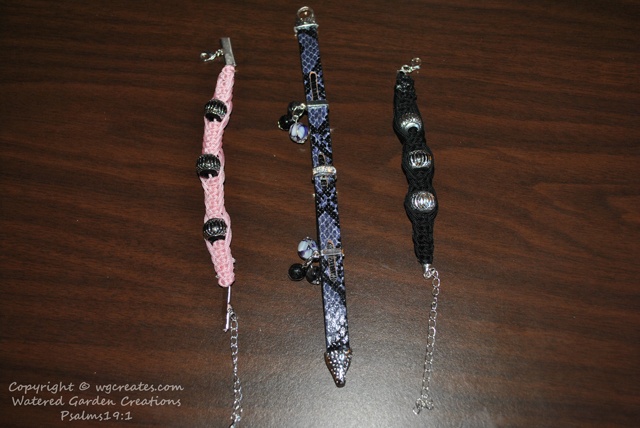 Then I made this one at this conference.  I like this one a lot.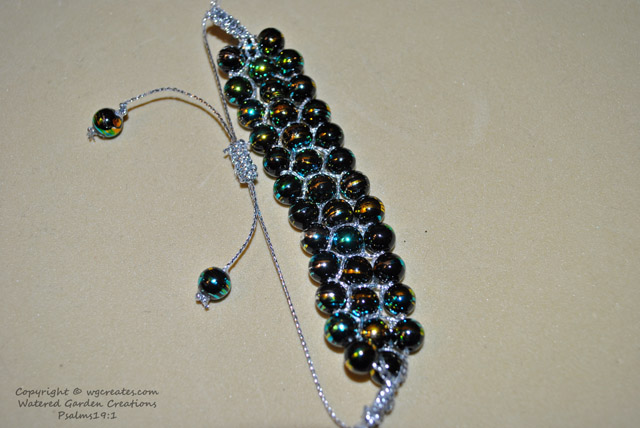 I also made one for Sarah with the same silvery cord, but it was too itchy for her and her sensitive skin.  So I took it apart and made it again with a black cotton thread.  She loves it.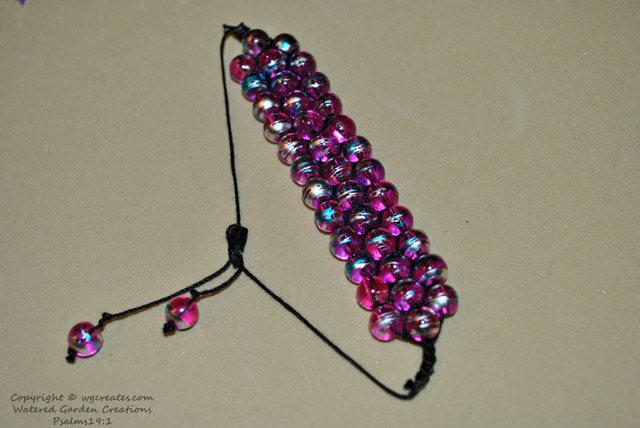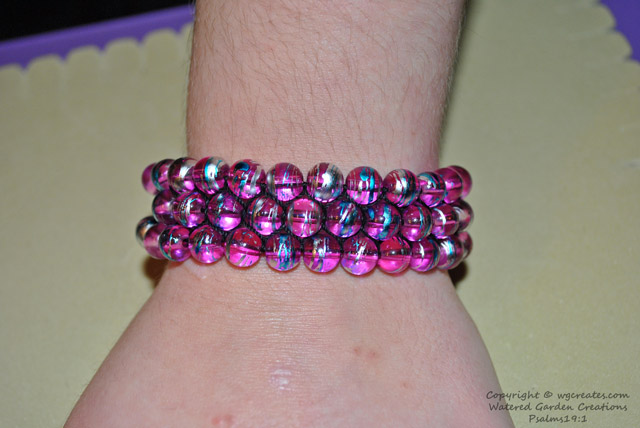 So what about you?  Have you ever done Macrame before?  Do you like it?  I would love to know if there are others out there that enjoy Macrame like I do.  And if you do, and you know some places to learn more about it, please share.
Save