I have homemade vanilla! I have thought about making homemade vanilla forever, but I've just never done it. Finally, a friend of mine, after her, I and another friend talked about, started a batch of it for us last June.  It takes about 4 – 6 months to make vanilla, so you really need to schedule it out. I am so thankful that she started it for us. Then last week the vanilla was ready to bottle and split between us three.
It was a fun day with my friend, and I got 10 4oz bottles of fresh vanilla for only $33, that's including the bottles. Now, the next time I make it, I'll only have to pay for the vodka and vanilla beans. Here is the recipe we used for it.  And believe me, once you have fresh, homemade vanilla, you won't want to go back to store bought.  🙂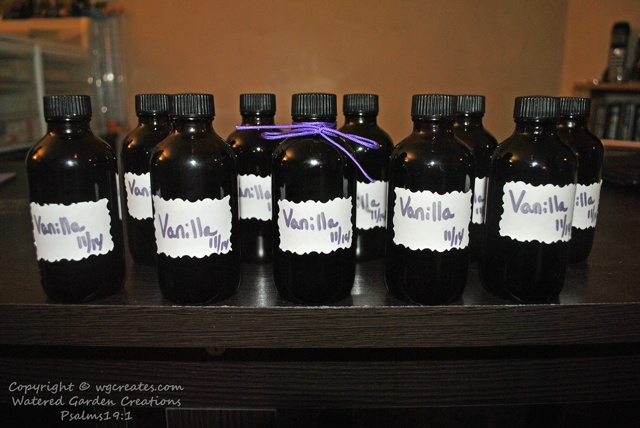 The other fun thing from November is that I received such a sweet gift from an online friend. Her blog is Mud Puddle Soup. She is a sweet friend and was having a fun giveaway a few weeks ago. I didn't win the giveaway, but she did send me a couple of the flags she made anyway. They are so pretty and I have them by my work desk so that I see them often and think and pray for her and her family.  🙂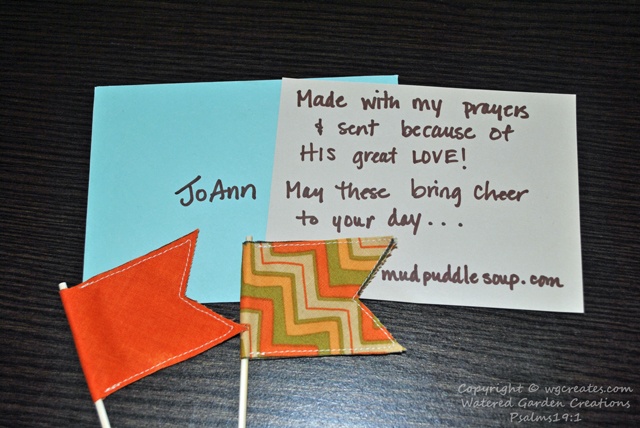 Lots of fun things in November.
Save