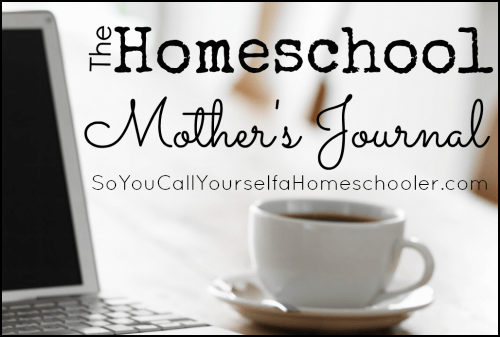 In my life this week…A pretty normal week. The only 'extra' thing was that Sarah and I went to a local, free Intro to Gluten Free class. There was some good reminders, most things we knew, but learned a couple of new things too. Plus the lady giving the class feed us a GF Thanksgiving type meal. She owns a local store that sells GF mixes and flours. It was a fun night.
In our homeschool this week…It went pretty smoothly. Sarah is still trying to learn how to manage both lessons and work. We'll see if we have to lessen up her school load a bit until after the holiday season and long work schedule.
Places we're going and people we're seeing…I'm going on a mom's homeschool getaway this weekend! We have another big house and a nice relaxing weekend planned. A friend and I will drive up together, having a lunch before we meet up with the other ladies. My mom is dropping off her car this week for Sarah to use while I'm gone. Plus my mom and sister need to come out and see Sarah at work. 😉
My favorite thing this past week was…The GF class, most definitely.
Things I'm working on…I'm working on greeting cards, continuing to work on my crocheted afghan and coasters.
I'm cooking…Lots of yummy things this week. Alfredo sauce with pasta, ham & potato soup with GF biscuits, rice & chicken in the crockpot, Mediterranean chicken chili, GF bread, chocolate chip pan cookies, and brownies. It took me two tries to get the brownies made. We use an egg substitute when we bake, and we've never been able to find a brownie recipe that works with any substitutes we've used. But we have a yummy zucchini brownie recipe that we like and works without eggs.
I'm grateful for…All the yummy food we have in the house and that I'm starting to feel like being in the kitchen more and more.
I'm praying for…My nephew's son (on Paul's side) who just had brain surgery and is thankfully doing well so far.
Something I am ogling or have my eye on…Would love to buy a house some day. I've seen many that I like, but none that is in our budget. Guess it's not something the Lord has for us right now. 🙂
A photo, video, link, or quote to share (silly, serious or both!)…We had car problems and our car needed to be towed away to shop. It's one thing to drop the car off at the shop but to see it towed away was just sad. Thankfully we have it back in good shape now. 🙂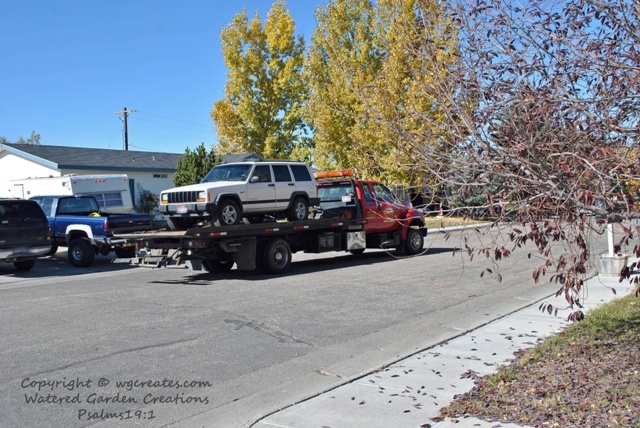 Save