Disclosure: This post may contain affiliate links, which means I may receive a commission if you click a link and purchase something. This adds no cost to you. Please check out our disclosure policy for more details.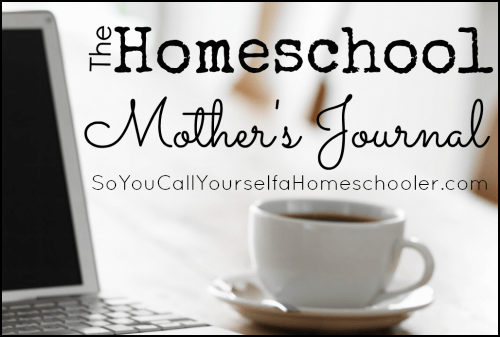 In my life this week…It's been a good week. I've finally got a pretty good routine going on at work, so I'm not working as many hours as I had been. That is a huge relief and blessing. And speaking of work, Sarah got her first 'adult' job. She'll be working at JoAnn Fabrics. They are finishing background checks and such but hopefully she'll start this week. Thankfully she doesn't like crafts as much as her mama, so she should be keeping most of her paychecks instead of spending them at the store. 🙂
In our homeschool this week…It's been our first full week back since so many different breaks and such, and it was a good week overall. I'm thinking the schedule we have in place right now is going to work just fine.
Helpful homeschooling tips or advice to share…Keep working on your schedule until you find one that works for you and your family, don't just try and copy someone else's.
Places we're going and people we're seeing…I didn't make bible study last week, but I have full intentions on making it this week. I even got my study done! Plus this week is Mom's Night Out which I always look forward too. It's such a great time with friends. Sounds like a good week to me. 🙂
My favorite thing this past week was…Going clothes shopping and having lunch with Sarah. We had to get her clothes for her new job. So we spent Saturday shopping and had a nice GF lunch at a local Italian restaurant.
My kiddos favorite thing this past week was…Probably the fact that Sarah and I were shopping. Sarah had a great time out, Paulie loved having the house to himself for hours. 😉
Things I'm working on…I was hoping to start work on some Christmas projects this past weekend, but didn't quite make it. I hope to get some started this week.
I'm cooking…I'm starting to cook more, which I'm happy about. It's starting to be a relaxing thing after work instead of stressful like it use to feel. I've made pasta bake, bbq baked chicken and scalloped potatoes, grilled burgers and mexican lasagna. We have some yummy leftovers. 😀
I'm grateful for…So many things, but the two main things this week is that I have my work schedule under better control and that I'm starting to enjoy being in the kitchen again. They are both such a blessing to me.
I'm praying for…My daughter Sarah. I hope to write a post about it sometime in the future, but right now lots of medical tests. Praying for answers (good answers) soon.
Something I am ogling or have my eye on…I finally found my purse, so I'm happy about that. The next thing from my birthday shopping is a new bible cover. My bible is a bigger bible, so it's hard to find a cover I like that fits. But I'm going to look for one this week.
A photo, video, link, or quote to share (silly, serious or both!)…
Since I've been talking about spending my birthday money from August, thought I would share a picture from my day. 🙂