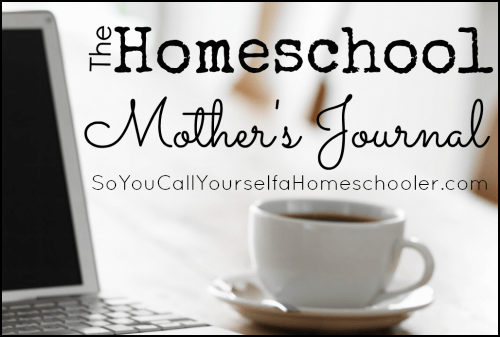 In my life this week…It's been a good, but busy week.  We have finished all our Christmas shopping, and we have all our gifts wrapped and under the tree.  I have mailed our Christmas cards and gifts that we gave to family.  I feel like I can finally relax the rest of the month.  🙂  We've been trying to watch some Christmas movies, but with two people having retail schedules, it's not always that easy to do.  lol  Hopefully we'll get some more in before Christmas day.  😀
In our homeschool this week…Tuesday will be our last day of school for the year.  Since we do 4 day school weeks we decided to break things up a bit.  We are doing two days this week, then two days after the first of the year, probably the 3rd and 4th.  We are so blessed that we are homeschoolers and have this choice.
Places we're going and people we're seeing…I need to run to the library and go grocery shopping this week.  Other than that, not much running around, for which I am so thankful.
My favorite thing this past week was…We went to our friends annual Christmas party, which we absolutely love.  We look forward to this event every year, and Paul even asks for the day off, it's that huge.  It was so much fun.  I love seeing all my friends and enjoying the Christmas season.  Though we are realizing we need to start taking the next day off too.  We end up staying so long and late, we are always dragging the next day.  But it's so worth it.  😀
Things I'm working on…I'm working on crocheting my first set of cotton, fingerless gloves for Sarah and I have to say they are turning out quite well.  They are so quick and easy, I think I'll be making a pair for myself soon.  😉
I'm cooking…I'm not in the kitchen as much as I should be, but that will change this week.  First, Paul and I are going grocery shopping this week, so once we have food in the house it will make cooking so much easier.  😉  Plus Sarah and I are baking Christmas cookies on Thursday.  I'm really looking forward to that.
I'm grateful for…The company I work for, The OldSchoolhouse Magazine.  The people I work for and with are such a blessing, and I'm so thankful for the Lord giving me a job that is with a Christian company and is perfect for me.  It's truly a blessing.
I'm praying for…For friends marriages, health and so much more.
A photo, video, link, or quote to share (silly, serious or both!)…Our nativity set.