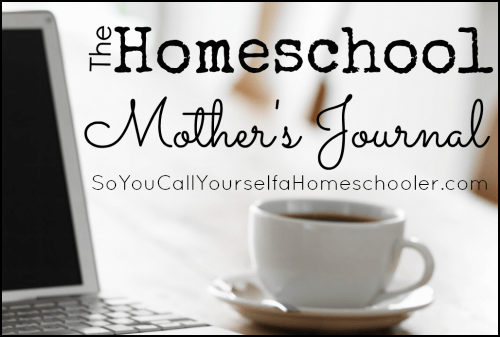 In my life this week…We had such a blessed Christmas. My family blessed me with so many wonderful things, mostly with craft items. 😀 We enjoyed a great Christmas Eve with dear friends. She made a wonderful turkey dinner for us including a homemade, GF cheesecake! She is such a friend, she isn't GF but bakes that way for us a lot. She is such a blessing. Then on Christmas day we stayed home, enjoying each other and the gifts we all received. We had ham and au gratin potatoes for dinner that was lovingly prepared by all of us. Paul wanted to make sure I wasn't in the kitchen cooking for everyone, so we all cooked together. We enjoyed our gifts and the time spent together. It was such a nice Christmas.
In our homeschool this week…Still on vacation. We've decided not to go back until the week of January 6th. 🙂
Places we're going and people we're seeing…We are not going anywhere for New Years Eve this year. We didn't last year because we weren't feeling good. But this year Sarah has to be at work at 9:00am on the 1st and Paul starts at 12:30pm, so we figured it would just be best to have a quiet evening at home and ring in the new year together. Then the rest of the week we'll just relax until we have to start up a normal routine again. 😉
My favorite thing this past week was…Of course Christmas and spending time with my wonderful husband and children. Plus on the 27th was my husband's birthday. We had such a great time with him. He had the day off, so we started with his gifts, all of which he loved. Then we took him out to lunch to the restaurant of his choosing, which was Johnny Carino's. Picked up his favorite ice cream, after which we came home and got caught up on one of his favorite shows, The Walking Dead. (Yes, we all like that show 😉 ). He said it was a great birthday for him.
Things I'm working on…I've been crocheting and working on cards. I can officially say that the Christmas gifts we gave this year were some homemade cards I made for everyone (see the pictures below). From what I hear, everyone loved them. Plus I made some dish cloths and fingerless gloves for a few people too. It's nice now that whatever I crochet or when I work on cards its not a rush. Just having some fun with my crafts.
I'm cooking…I've made ham, au gratin potatoes, turkey casserole, dressing, sweet potatoes, mashed potatoes and a few other things. I plan on making a ham casserole this week, then it will be some beef and veggie dishes. I'm a bit tired of turkey and ham.
I'm grateful for…Such a loving husband. He sends me the sweetest texts during the day and brings such a smile to my face. I love that man. 😀
I'm praying for…A friends daughter who has been having some health problems, but thankfully sounds like she is getting better.
Something I am ogling or have my eye on…Nothing as I got everything I wanted for Christmas.
A photo, video, link, or quote to share (silly, serious or both!)…
These are the cards I made for Christmas gifts.