Our January was a quick one this year. We've been busy with school and getting back in the swing of things. I think overall it's gone well. Of course, with it just being Paulie things are pretty easy.
I've also been busy with work, especially since we opened up MollyGreenShops.com.  It's been great being a part of a new site, and helping people set up their shops.  But I have to say, I'm glad the opening month is past us and things are mellowing out with work.
I've been reading some fun books too.  You can see most of what I'm reading here on my Good Reads account.  I used to only read one book at a time, but I find lately, I have 2 different books going at once.  Usually one is an audio and one is reading.  Plus I make sure the stories are different so I don't get them confused.  🙂  But it's been good to relax and read more.
I've also been working on some crafts, mainly crocheting and a new cross stitch project.  I hope to have some pictures ready by the end of the week.
So that's about it, not a whole lot going on.  How about you?  How has your year started out?
And I couldn't leave without adding at least one photo.  I have a post coming in a couple of days about our weird, winter weather we've been having.  Mainly meaning, we have no snow.  So with that in mind, I thought I would share a picture of what it usually looks like outside during our winters, especially the first months of the year.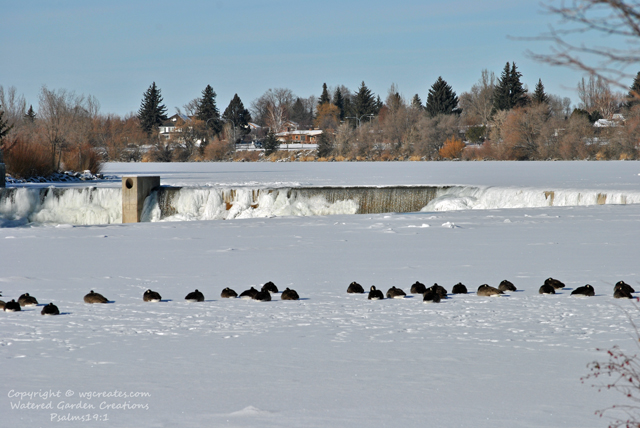 Save