Disclosure: This post may contain affiliate links, which means I may receive a commission if you click a link and purchase something. This adds no cost to you. Please check out our disclosure policy for more details.
I had no idea 9 months ago when I wrote the post Colder Weather that I wouldn't have the time or even desire to blog for such a long time.  As my title says, there have been a lot of Life Changes in the past nine months.  For the most part, I can't talk about a lot of the changes but to say one of our children has gone through some major issues which have impacted our lives tremendously.  It's been a long, hard, tiring, road, but we've seen the Lord work miracles during this time.  The Lord gave me Ephesians 3:20 when it first started getting really hard in January – Now to him who is able to do immeasurably more than all we ask or imagine, according to his power that is at work within us.  And He has done way more than I could have imagined in the past 6 months.  He has brought our child and our family through so much, and though I know it's not all over, I know He will never leave us through it all.
In the midst of these changes, we decided to get a new puppy!  Yeah, I'm not sure what we were thinking either.  lol  I wanted something older, 4 or 6 months, housebroken etc… but then we heard about this puppy, and our hearts were lost.  😉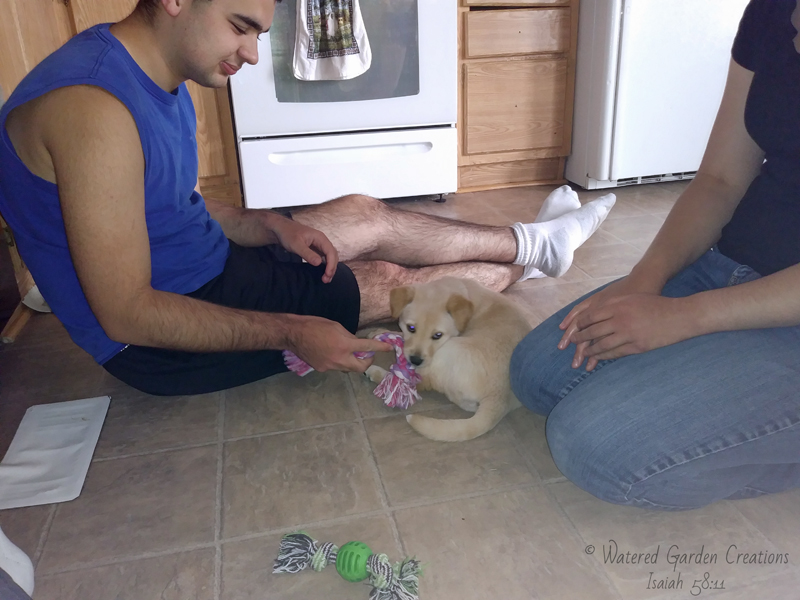 This is our new puppy Angyl, 10 days after we picked her up.  Don't let the cute face fool you, she is a handful!  😀  It's been a learning time for us as much as it has been for her.  We are working on training, but it's not easy.  We knew having a puppy would be a lot of work, but we got her so young, it's been a lot more than we expected.  But as she gets older, things are getting a little easier.  🙂
She will be 4 months old on July 8th!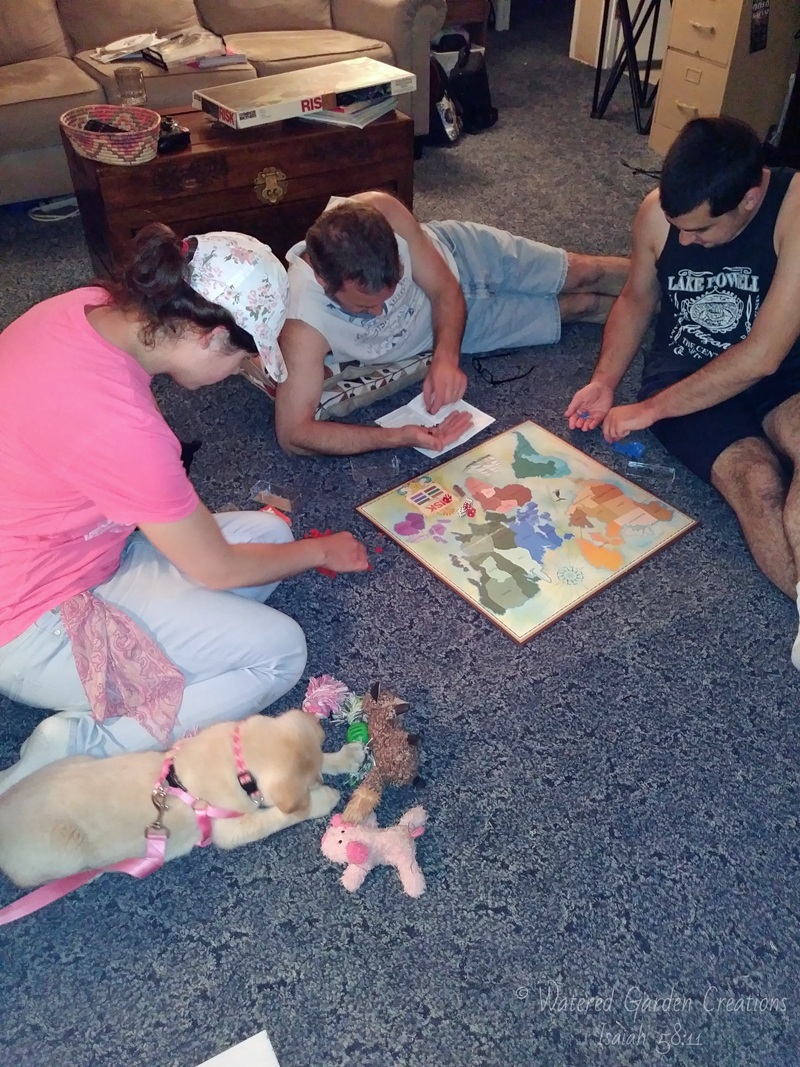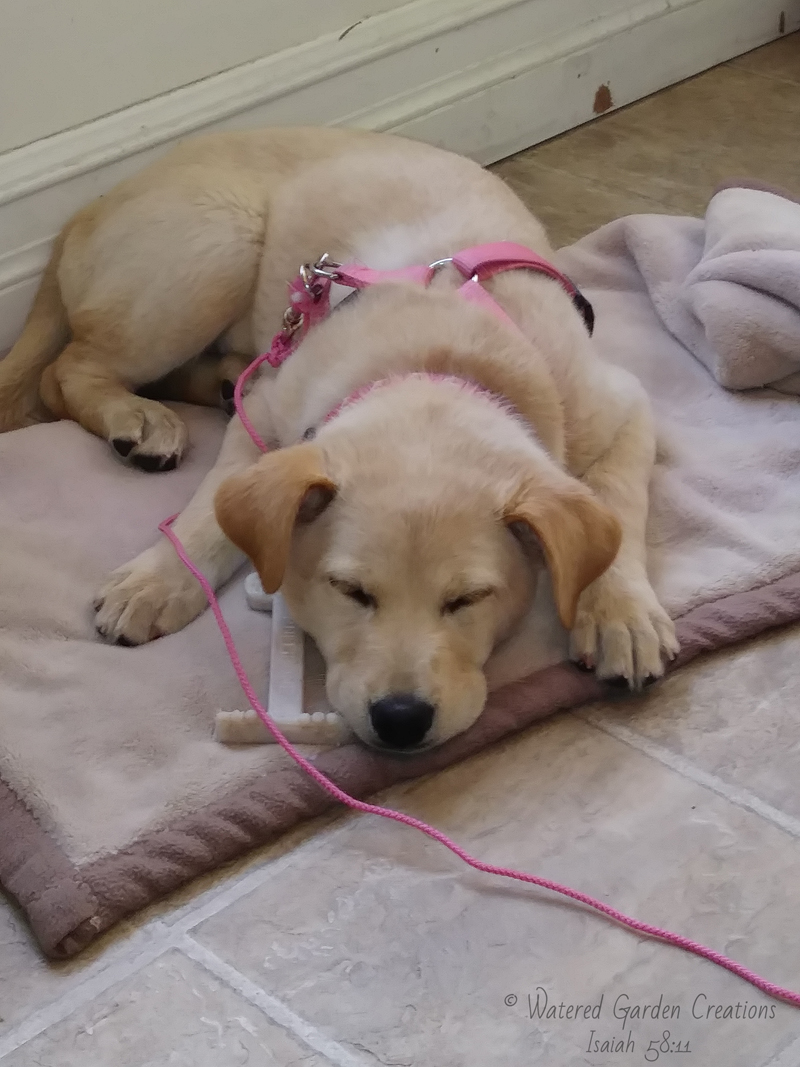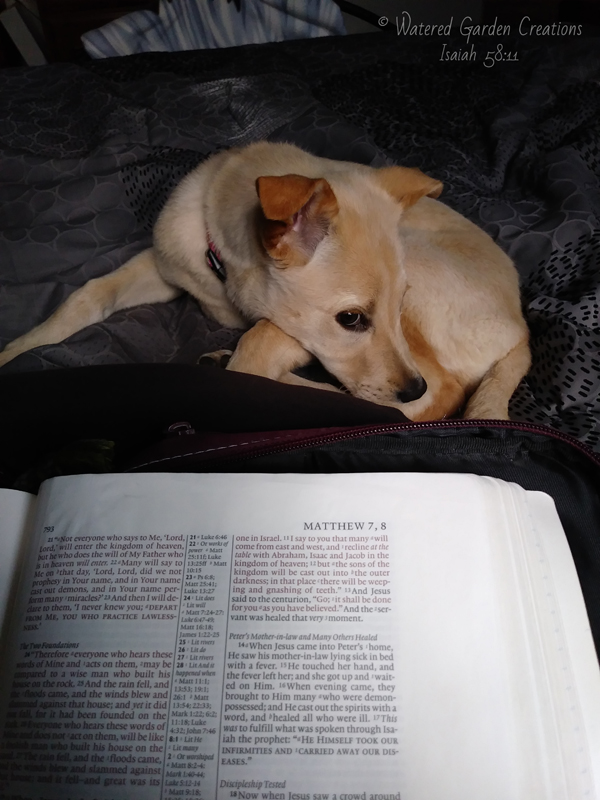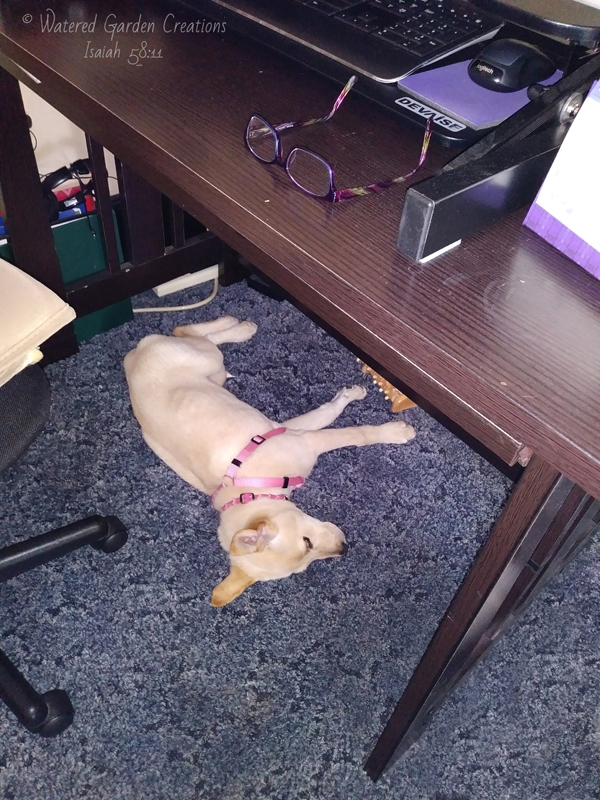 It has been a complete change having a puppy in our lives.  We haven't had a pet in over 14 years.  Now that she is older, and making it through the night without having to go out, things are a lot easier.  We are working on stopping biting and not pulling on the leash when walking, the two most important things right now.
Our lives are vastly different than how they looked at the beginning of the year, some things are so much harder, but through it all, we are continuing to be blessed.  The  Lord is our support and is helping us through these major changes.  Now if can just get the puppy to stop dragging us down the street, things will be real good.  😉