Disclosure: This post may contain affiliate links, which means I may receive a commission if you click a link and purchase something. This adds no cost to you. Please check out our disclosure policy for more details.
Yep, that's what I've been doing, living life instead of writing about it, and loving every minute of it.  😀
It's been a busy but good couple of weeks.  We celebrated Paulie's 17th birthday, we took our spring break, we worked on graduation invites.  Sarah, and now Paulie, have been busy with fencing and we gave Sarah her graduation present early.  There's also the daily things like work, lessons, car trouble (which is now fixed) and other things.  Plus we are trying to get information and schedule things for Sarah's high school graduation and Paul and my 20th wedding anniversary, which is 2 weeks after her graduation.  Then of course, there is always family time and hanging together, watching movies and playing basketball in the gorgeous spring weather we have been enjoying.  And just trying to spend as much time as possible together before Sarah graduates, gets a full time job and we don't see her as much.  😉
I didn't take a lot of photos, that's still something I need to work on, but I did think to take some.
A picture of Sarah fencing, she is the one on the right. My mom was there too, the first time she's been able to see Sarah fence.  We don't have a picture of Paulie, but he is going to start fencing too.  We gave Sarah a year to have it all to herself, but now she wants Paulie there too.  He went for one day last week to try it and loved it.  He'll be going to the summer camps, then starting regular lessons come fall.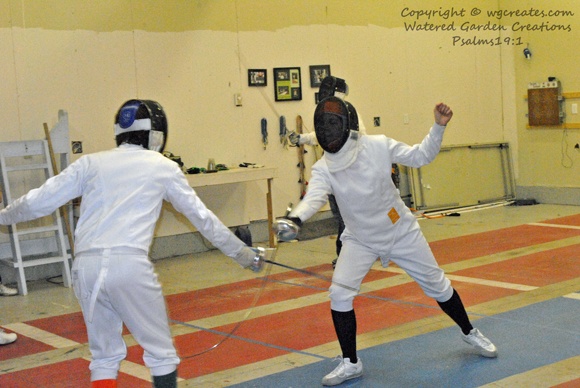 This is Sarah and I hard at work stuffing, addressing and stamping her graduation invites.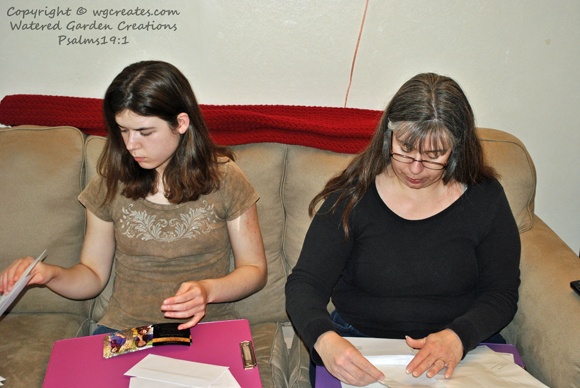 We had a lot of fun.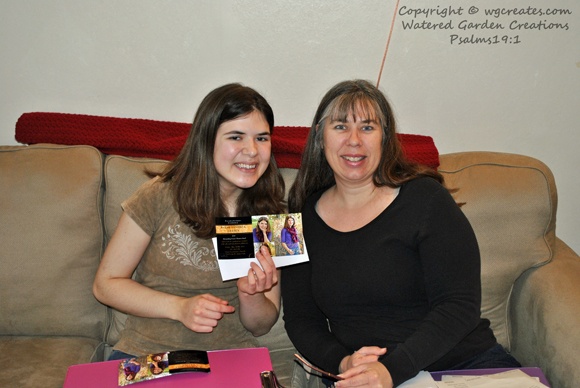 We decided to give Sarah her graduation gift early.  She is just like her father, and enjoys music, a good stereo and a real good set of speakers.  I, of course, would have given her something more electronic, like a tablet, but honestly she enjoyed this so much more.  Thankfully I have a son who is into computers and electronics just like me.  We know what we'll be getting him in a few years.  😉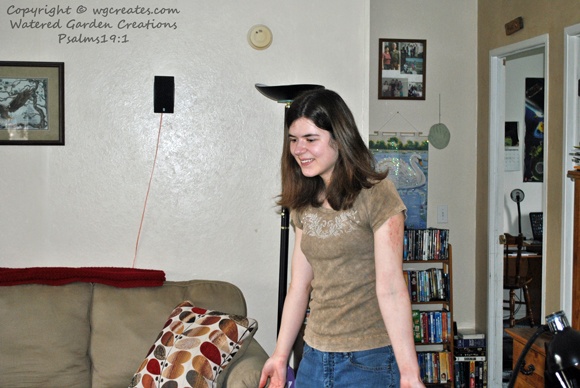 She was quite excited.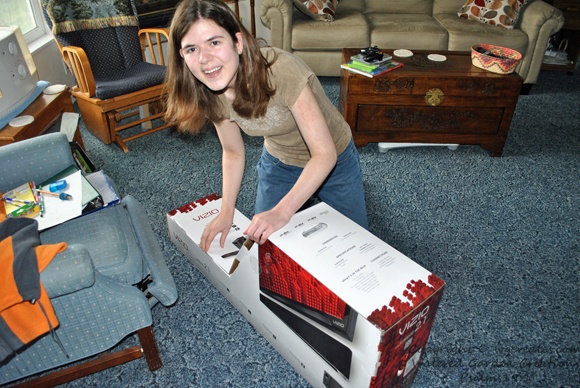 She now has a surround system bar and subwoofer for her tv, dvd/cd player and can even plug in her MP3 player to listen to that on her stereo too.  We've already been hearing her first thing in the morning enjoying it.  🙂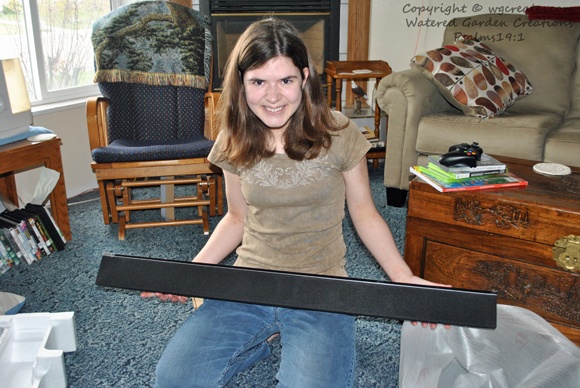 I'm not sure how much you'll hear from me in the next couple of weeks, but I will try and update when I can.  You can always find me on FB, Facebook, but I don't always update on there all the time either.
Most things are set and ready for Sarah's graduation, though we do need to put together the picture slide show we will be making for it.  Other than that, it's mostly odds and ends.
Of course about 2 weeks after her graduation Paul and I will be heading out of town for about a week to celebrate our 20th wedding anniversary.  It will be our first vacation on our own, without the kids.  Well, we've had a few days here and there, but this will be our first real vacation, and I can't wait.  I so enjoy spending time with my hubby, and to have him all to myself for almost a week, I can't wait.  😀
Save