Disclosure: This post may contain affiliate links, which means I may receive a commission if you click a link and purchase something. This adds no cost to you. Please check out our disclosure policy for more details.
I don't have a craft room in our house, but I am thankful that I have a craft area.  It's a simple area, a table and one of those rubbermaid three drawer plastic container.  It's been working ok, but those plastic drawers are not all that sturdy.  So for Christmas I asked for a cherry wood, three drawer dresser to use in my craft area.  And I was blessed that Paul bought it for me.  It makes such a difference in my work area.  The drawers are bigger and of course close better than the other one.  And it makes the area look so much nicer.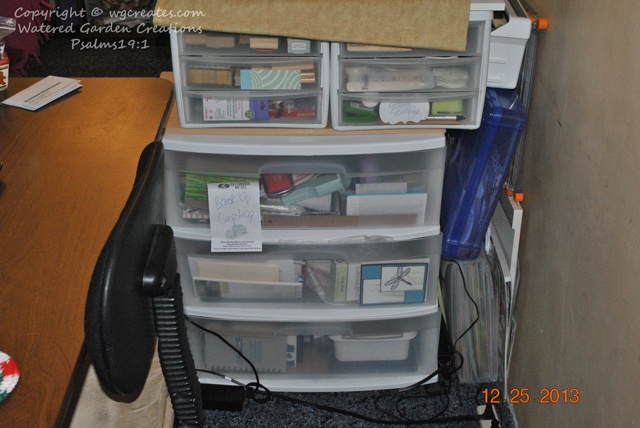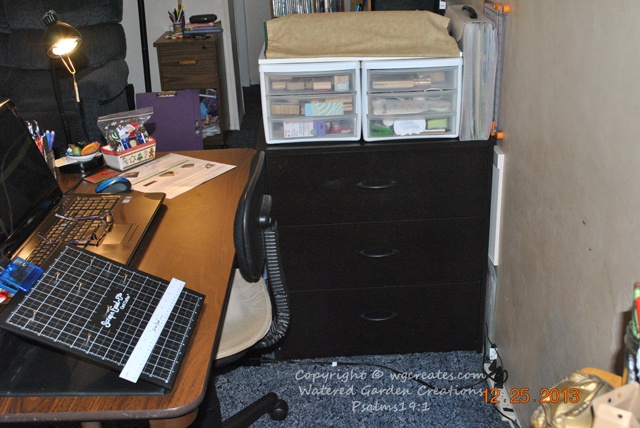 Paul was such a sweetie and helped me put it together on Christmas afternoon so I could get my area set up quickly.  Doesn't it look so much better?  And if you are wondering what is on my table it's one of my Christmas presents a Scrap'n Easel-ette.  I haven't fully used it yet, but I hope to this week.  It will make card making so much easier.