I finally picked up my crocheting again this past week.  During the summer I just didn't seem to have the desire or time to crochet a whole lot.  I know some people who knit and/or crochet when they are feeling stressed and need to relax.  I do that too, in a way.  But I need to have most of my 'to-do' list done for the day before I can relax and enjoy a good audio book while crocheting.  If I still have things to do and I stop to crochet, I feel lazy.  Not sure why, but I do.  So it can limit my time with the hook.  Maybe it's something I need to get over?  😉
Anyway, this is the blanket I'm currently making right now.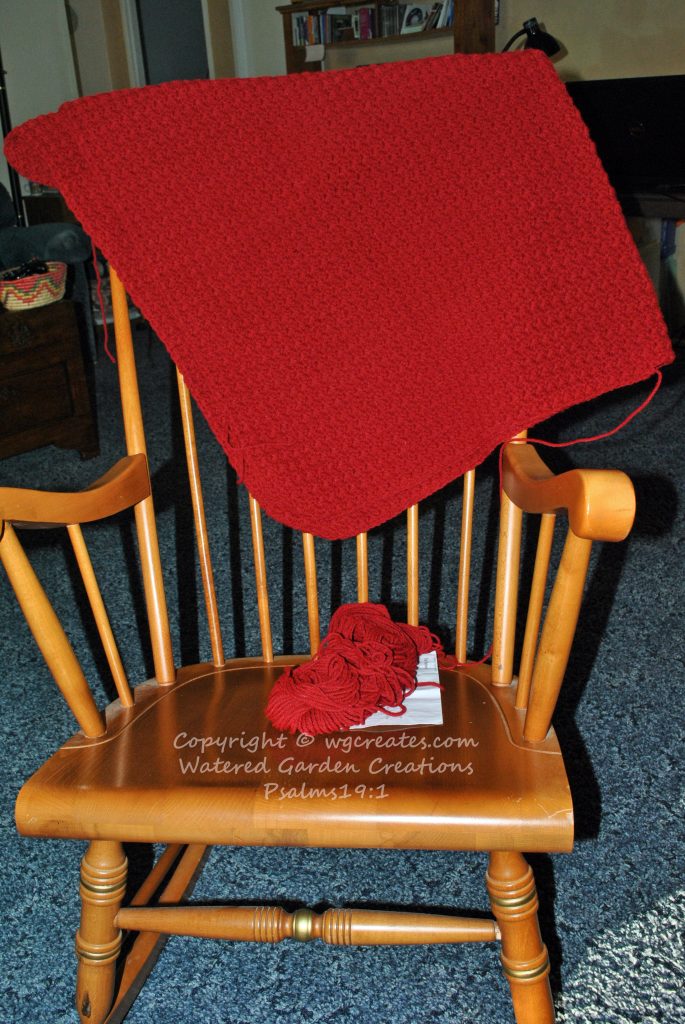 I only took one shot of it, sorry.  Plus, you can't tell, but it's about double the size.  I have it folded in this picture.  I like it a lot, and so does hubby.  We were already talking about using it this winter to curl up under while watching tv.  I love the color.
So what have you been working on lately?  Do you have to have things finished for the day before you pick up your hook or needles?  Or can you stop whatever your doing and start to crochet or knit and be relaxed?  I would love to hear how others deal with this.  🙂