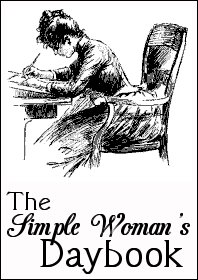 For Sunday February 22
Outside my window…Bright sunshine and blue skies.  But it is a bit cooler than it has been lately, only in the 30's.  Plus we even had a dusting of snow yesterday, but it melted quickly.

I am thinking…Should I read after this post, go for a walk or pull out my crafts.

I am thankful…For a husband who works so hard to provide for his family.
In the kitchen…Pasta bake, nachos, and egg and ham muffins.  I'm getting in the kitchen more, but still not a huge desire of mine.  🙁
I am wearing…Black, casual pants and a gray top.
I am creating…Just finished a crocheted spa cloth.  It's like a dish cloth but bigger and meant specifically to be used in the bath or shower.  But I forgot to take a picture of it before giving it to Sarah.  😉
I am going…To go for a walk after this post, I have decided.  lol
I am wondering…What new craft to start.  I'm either going to make another spa cloth or I'm going to practice my knitting.  I don't know why, but I feel like I 'should' practice my knitting so I'm doing something new.  Like it's wrong if I don't do something new.  Silly, I know.  I will probably start another spa cloth, because that's what I really want to do.
I am hoping…That our tax return comes quickly now that I've finally filed it.
I am looking forward to…Starting a new book, once I decide which one.
I am learning…To relax more around the house and not worry so much about work.
Around the house…Finally got our new tub installed and finished.  Our landlord got it done this past week and the kids are quite happy about that.
I am pondering…What to start taking more photos of.  Though we have a beautiful view from our backyard, I'm getting a little tired of it.  I need to drive around to our local river and falls and take some new photos.
One of my favorite things…How blessed my husband is with the things I do around the house and for him.
A few plans for the rest of the week…I have a dental cleaning, hope to go to the library, grocery shopping and a concert at a church about an hour from us.  It should be a good week.
A peek into my day…Well, this really isn't a peak into today, but a shot from last year.  This is from February 2014.  What a difference we had in our weather.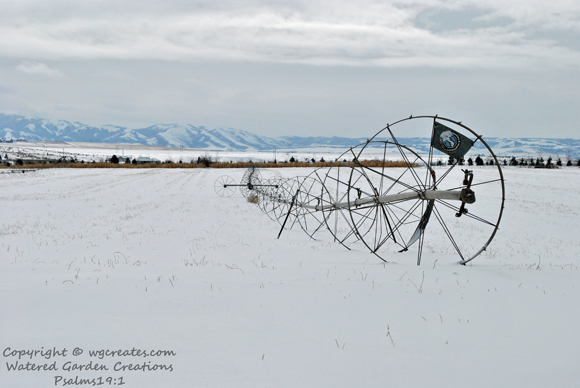 Save