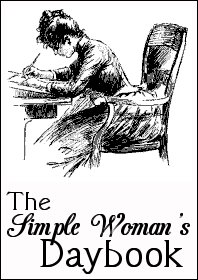 FOR Sunday March 29th

Outside my window…Blue, clear skies with a slight breeze.  Much better than yesterday when we were in a dust storm warning.  Yes, this time of year we get real bad winds, between 30 – 50 mph, but we also have a lot of farms that have been recently plowed.  When that happens, we get dust storm warnings and possible road closures.  We never open our windows on days like that.

I am thinking…About my blog posts I want to write for the week, what photos I want to share and what I should make for dinner tonight.


I am thankful…For friends.  We finally made it to church today after not being able to make it for a couple of weeks and it's so great to see and be welcomed by friends.


In the kitchen…Chicken and rice casserole, corn dog casserole, pasta bake, zuccini bread.  Can you tell we eat a lot of casseroles?  It's an easy meal to put together for Paul to take to work the next day.  We only have dinner with him on his days off, otherwise he works through dinners.  Casseroles make it much easier.  🙂

I am wearing…Jeans, black socks and a black and white stripped shirt.


I am creating…Working on my cross stitch lately. I'm hoping to get this project done soon so I can start a new one.  I have such a short attention span with crafts sometimes.  😀

I am going…To have a very casual Sunday.  I'm getting ready to put on an audio book and cross stitch.  I might go outside for a bit and enjoy the sun.  Then I'm going to read a book.  Yep, Sunday's are my very relaxing, casual day.


I am wondering…If we'll be able to switch cell phones soon.  I've wanted a smart phone forever, but I'm waiting on the Lord and His timing.  We won't do contract phones, so for a while our options were very limited.  But lately there are a lot of great plans out there, that aren't too much more than what we are paying now.  It's just making sure it will fit in our budget.  Waiting can be so hard sometimes.  😉


I am hoping…I can get Paulie's curriculum picked out today or tomorrow and ordered this week.

I am looking forward to…Seeing my daughter in our church's Easter play this week.


I am learning…How to be patient.  Well, trying to learn that.  😀

Around the house…I hear the washing machine going with Sarah's cloths, Sarah sitting next to me picking out free books from Amazon, Paulie in his room playing on his laptop.


A favorite quote for today…Speaking of the Bible, "This book will keep you from sin and sin will keep you from this book."

One of my favorite things…Reading of course.  lol


A few plans for the rest of the week…The big plan is to see Sarah in our church's play.  Opening night is Wednesday night, which I'll go to by myself. I can't miss Sarah's opening night, but Paul has to work.  My mom is coming out on Friday and Paul has Friday off, so we'll all go on Friday.  Then normal things like the library, errands etc…

A peek into my day…This is what happens when I set my camera down for a bit and walk away.  It was fun finding this photo on my camera days later.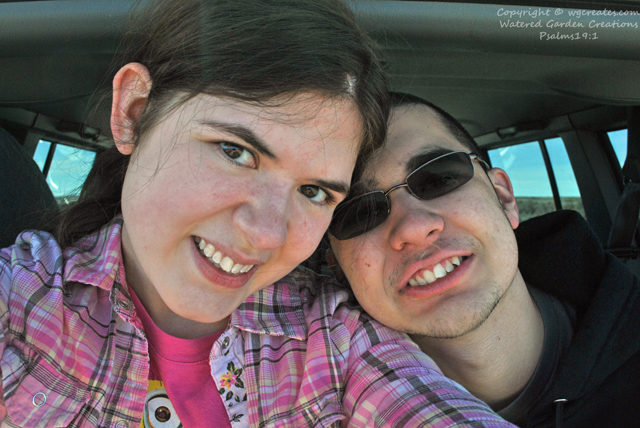 Save