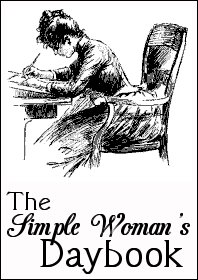 FOR Easter Sunday 4/5

Outside my window…Slightly overcast skies, a bit of wind and around low 50's.  Not bad, but I miss the real warm weather we were having.  lol

I am thinking…That I'm glad that everything is cooking or already done for our Easter dinner.  I know have some time to relax, write a few blog posts and of course read a book.  🙂

I am thankful…For a great couple of days with my family when my mom and sister came out for a visit to see Sarah in our church's Easter play.

In the kitchen…Ham is in the roaster oven right now, dinner rolls cooling are the table, pudding in the fridge.  Just have to make some au-gratin potatoes about an hour before the ham is done.

I am wearing…Black slacks with a dark pink, short sleeved shirt.

I am creating…Blog posts, and an Easter dinner.  That's about it.  🙂


I am wondering…If our ham will be done in time.  It was still frozen when I put it in the roaster oven.  We might be having a very late dinner tonight.

I am hoping…Paulie's birthday goes well next week during spring break.  We don't do much, usually just dinner, cake and presents.  But it's Paulie's 18th birthday so I really hope he enjoys it.

I am looking forward to…Our spring break.  We are starting it the week of April 13th, it will be nice having some time off.

Around the house…The kids have a movie on, Paulie is working on some art, Sarah is playing Solitaire, I'm writing blog posts and ham is cooking in the oven.

One of my favorite things…Being able to have Paul home in time for Easter dinner.  He usually works until after 9:00pm, but gets off at 6:00pm tonight.  🙂

A few plans for the rest of the week…Normal things, ladies craft on Thursday night, library, ladies coffee on Friday morning.

A peek into my day…Sarah, my sister Carrie and my mom at the Easter play.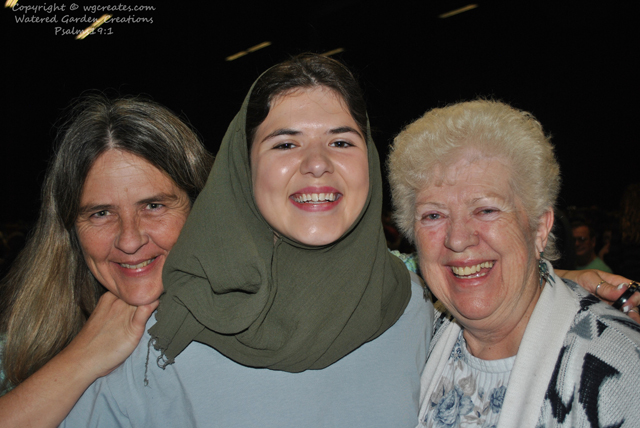 Save