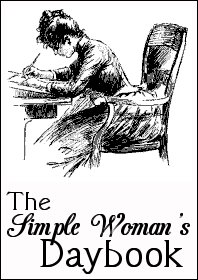 FOR Sunday June 7th

Outside my window…Clear blue skies with lots of sun.  It's nice to have no rain at all.

I am thinking…How fun tonight should be.  Paulie's youth group is having a party tonight for the last meeting until fall.  They decided to make it a Mother/Son Father/Daughter date night.  So Paulie asked me if I wanted to go out with him tonight to the party.  We have anticipating this for weeks.  It should be a great time.

I am thankful…For such a great youth group at our church.  Paulie really enjoys going, and we are good friends with the leader and he is great.

In the kitchen…Not much at all.  Tacos and leftovers are about it.

I am wearing…Jean capries and with t-shirt.

I am creating…Nothing, absolutely nothing.  😕

I am going…To try and start a craft soon.  Honestly, whenever I get time to craft, all I want to do is read the current book I'm on.  Maybe it's just a craft break for me.
I am reading…Believe it or not, just one book right now, Sanctuary Buried by Lisa Harris.  I plan to start Double Cross by DiAnn Mills in a day or so.

I am looking forward to…This coming weekend.  June 11th is our 21st wedding anniversary and we have a room reserved at a local hotel for a few nights.  We decided to stay in town this year to save money traveling, but we still like to get away by ourselves for a few days.  Plus the kids love having the house to themselves.  It's going to be a nice, relaxing time away.  Spending time alone with hubby and enjoying our local restaurants, parks and other fun places.  It should be a good time.
A peek into my day…School ended for Paulie 2 weeks ago, and with that ending I made sure our homeschool bookcase was cleaned up and organized.  It was pretty bad, but not nearly as bad as it's been when there were 2 doing lessons.  😛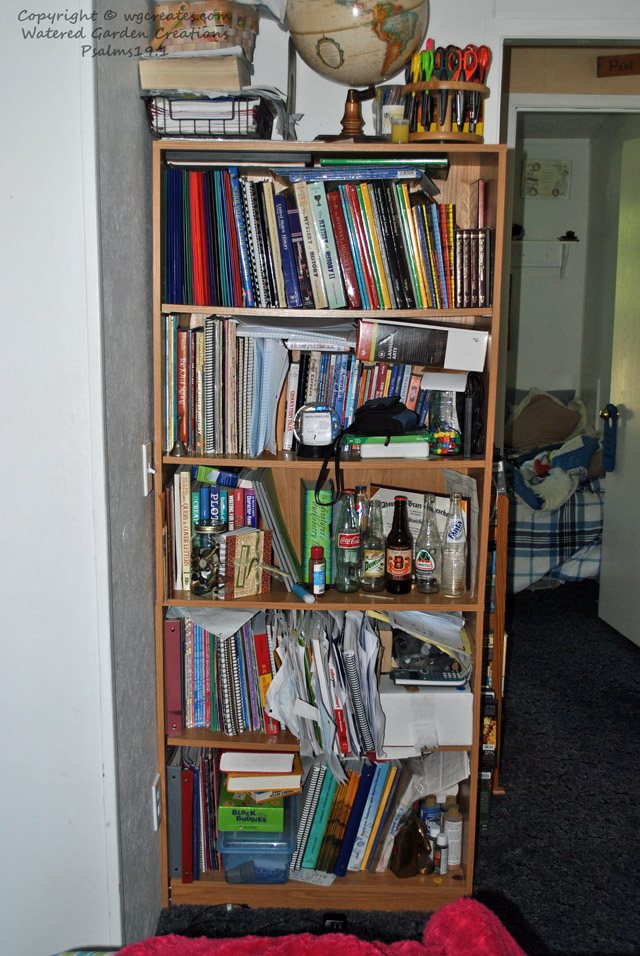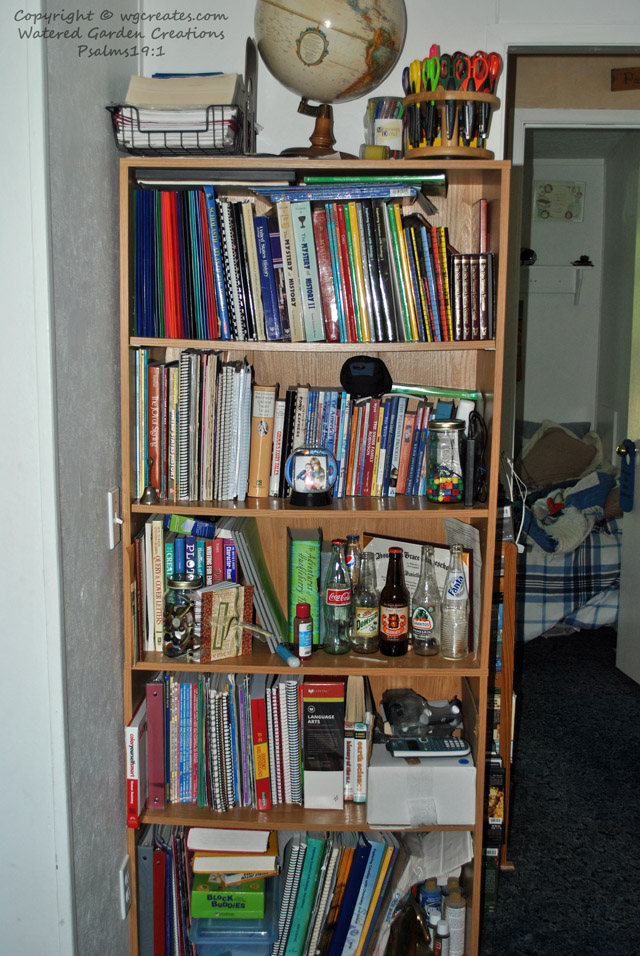 Save