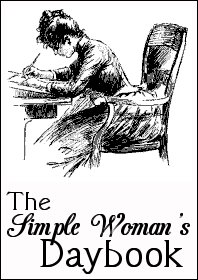 FOR Sunday July 19th

Outside my window…Well, since I'm sitting outside right now, it's not really right to say 'outside my window'.  😛   It's beautiful blue skies with a slight breeze and in the low 70's.  It's a great day to sit outside, and I plan to do a lot of that today.  🙂

I am thinking…What a great time I had at my mom's 75th birthday party last week.  She knew my sister and dad were making her steak and lobster, but she was pretty surprised by all the balloons, banner and the fact that Paulie and I were there to help her celebrate.  It was so great to see her and just hang with the family all day.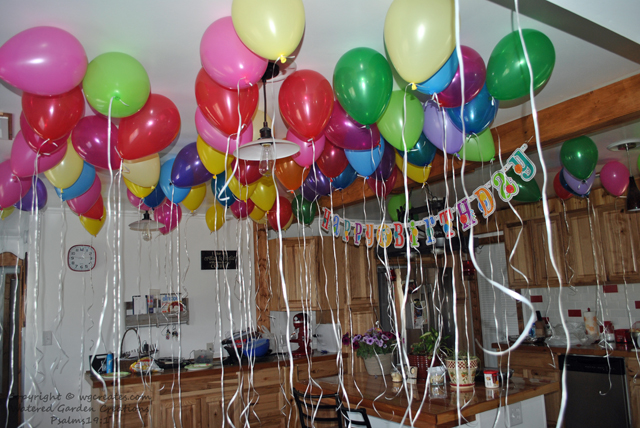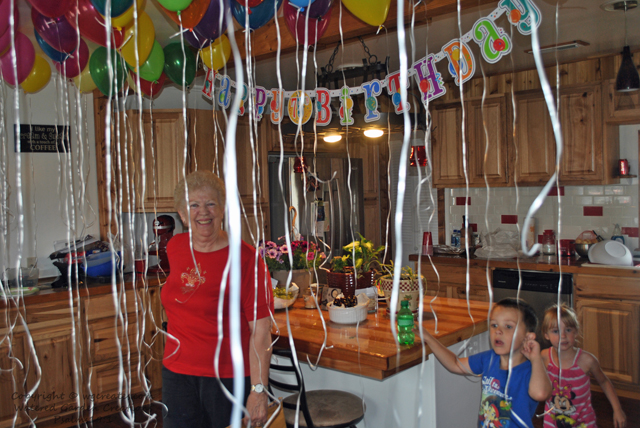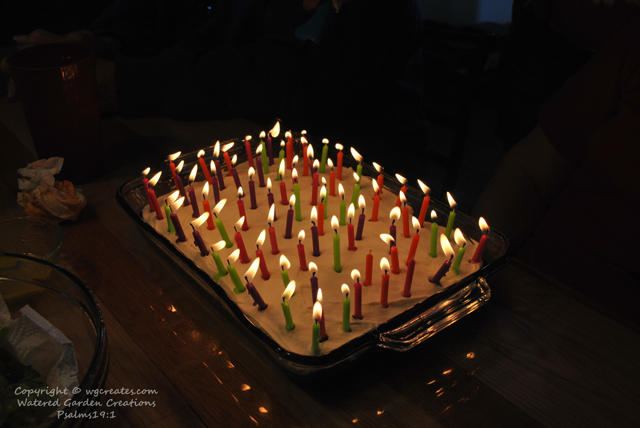 I am thankful…For God's protection during a girl's day at a friends house a couple of weeks ago.  She has a beautiful house, with a smallish river that runs through her backyard.  It's small, but deep in some areas, and the current is very strong.  The water was higher than normal, and faster than normal, but we all decided to go tubing down the river anyway.  I have never done that in my life, and I have to say, even with a big comfy tube and a paddle, it was very hard to steer the thing away from the sides and tree limbs.  I hit one extremely hard and fast, and it flipped me all the way in the water.  Thankfully I did keep a hold of my tube and paddle, but almost lost them with the strong current that kept trying to knock me down.  I was a little worried after that hit, and hooked on to a friends tube the rest of the way down.  It was fun and scary at the same time.  🙂  I would totally do it again, if the river was slower next time.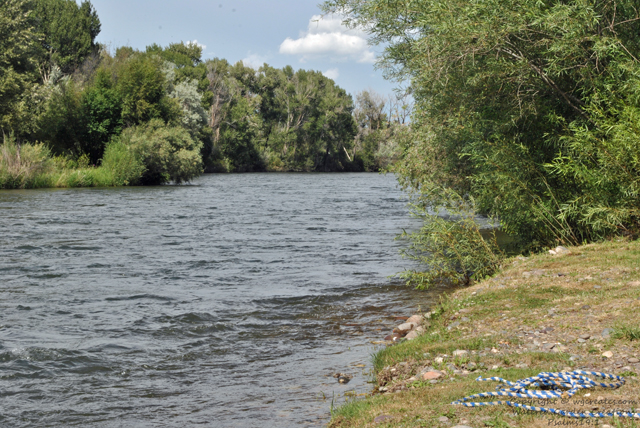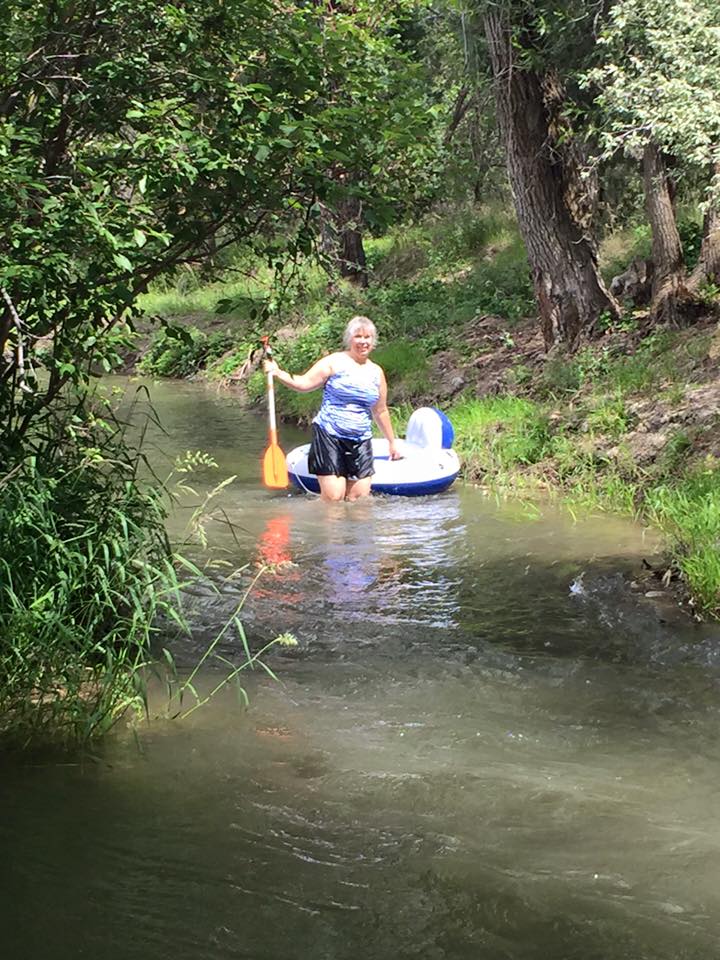 In the kitchen…Well, a bit of updating.  We got a new to us fridge for free!  This thing is beautiful and bigger and nicer than any we have ever owned.  We've also updated a shelving area but I will write all about it in another post to share pictures.  But I have to say, I like being in the kitchen a bit more now that it's set up so nice.  We've made baked pasta, ham and potato soup, brats and hot dogs.

I am wearing…Navy blue cotton capris and a white cotton t-shirt I won from our library with the summer reading program giveaway.

I am creating…I created a new and better functioning kitchen with my hubby.  But I also need to make some dishcloths for that kitchen.  So I guess that's what I'll be creating next.

I am reading…Still listening to True Honor by Dee Henderson, but also just started a new book by a new to me author, False Pretenses by Kathy Herman.  I've read lots of other books too, but you can see that on my Goodreads page.

I am looking forward to…Going to visit my parents this coming week.  A couple of my cousins are coming out, so we'll spend a day or so out by my parents enjoying the local sites.  That's the plan right now anyway.  lol
Around the house…No much.  I'm outside enjoying our weather, Paulie's inside, not sure what he's doing and Paul will be home in a few hours from his very early shift this morning.  It's a great day.
A few plans for the rest of the week…Going to my parents is the main one.  Then probably the library, coffee with friends and maybe buying some new outdoor chairs with the sales going on.  🙂
A peek into my day…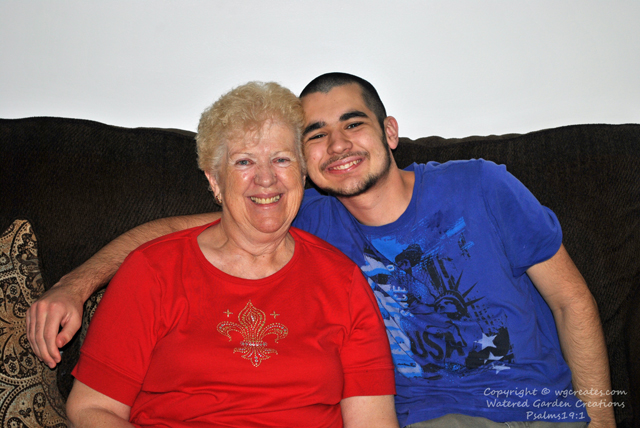 Save