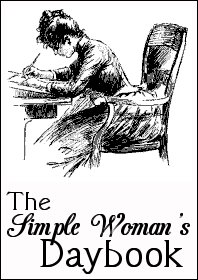 FOR Sunday August 2nd

Outside my window…Partly sunny and warm.  We are in the mid 90's today.  But I think this will be our last day this warm.  After today we drop to the mid 80's and it looks like we stay there for the next 10 days.  I like the mid 80's, it's such beautiful weather and I can do so much outside.

I am thinking…About my dear Aunt Charlotte who passed away last week.  This is the 2nd of my most favorite Aunts who have passed away in the month of July.  I miss you Auntie Charlotte.
I am thankful…That on Tuesday it will be cooler.  Paul and I have decided we are doing lots of yard work that day, it's his day off.  I really didn't want to do a lot of yard work in 90 degree weather.  🙂

In the kitchen…Going good.  Pretty normal things, baked pasta, burgers, baked mac and cheese, red beans and rice, corn bread, chicken pasta salad.

I am wearing…What I like to call lazy clothes, blue cotton shorts and a deep pink t-shirt.

I am creating…I'm working on some more dish cloths, but I'm a little tired of the current pattern I've been using.  It's a great pattern and scrubs well, but honestly, I'm just tired of creating the same one.  I'll have to look up a different pattern and start something new.

I am reading…Dangerous Mercy by Kathy Herman and Ecohes of Titanic by Mindy Starns Clark and John Campbell Clark.  I finally finished True Honor by Dee Henderson that I was listening to.  I think I'm going to start the last book in that series, True Courage this week.

I am looking forward to…Going out with some friends on Monday.
Around the house…I'm watching a movie while typing this post, and Sarah and Paulie are in her room watching a movie.  It's a nice quiet Sunday.
A few plans for the rest of the week…Going out with some girlfriends on Monday, yard work with hubby on Tuesday, coffee with friends on Friday and Paul is taking me to see a movie Monday night.  Here's something you might not know about me, but I love disaster films, even b movie disaster films.  And the movie San Andres is at the cheap theater and I've really been wanting to see it.  🙂
A peek into my day…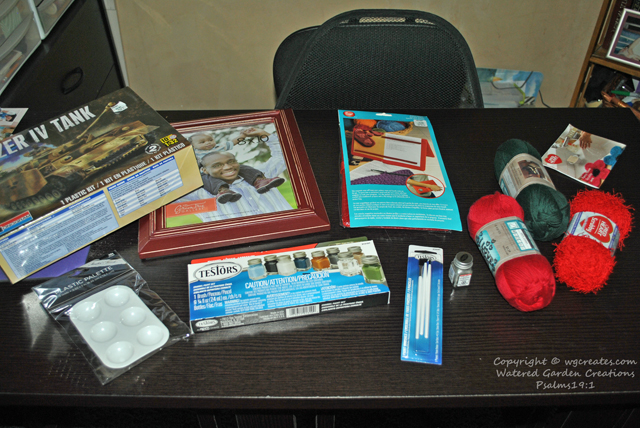 Save