We live in a small rental house, and though we've thought of buying, so far the Lord has not lead us in that direction.  With a small house, comes a small kitchen with few cabinets.  It also came with a very small fridge.  We've made do with what we've had for over 7 years, but last week I saw on FB a friend GIVING AWAY a newer model fridge in perfect condition.  I usually see these things and I'm never the first one to respond, but I was this time.  After confirming it would fit in our kitchen, hubby and I went to pick it up.  It was raining, but we got it home and in the house!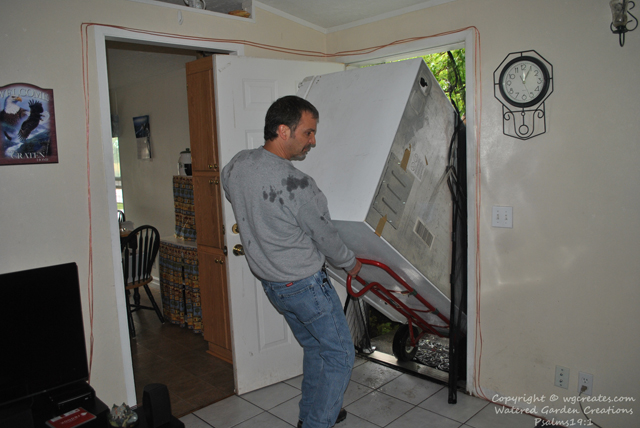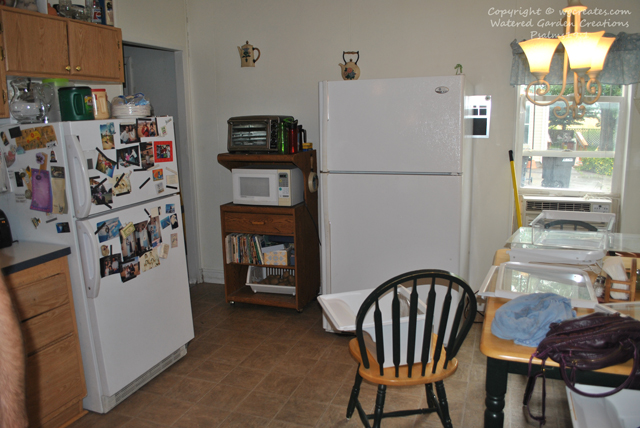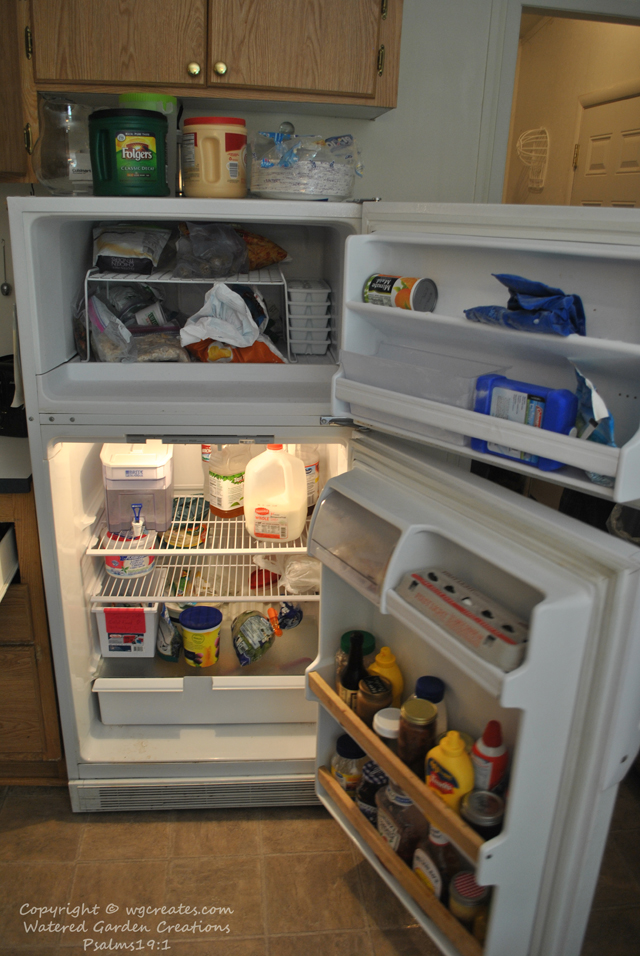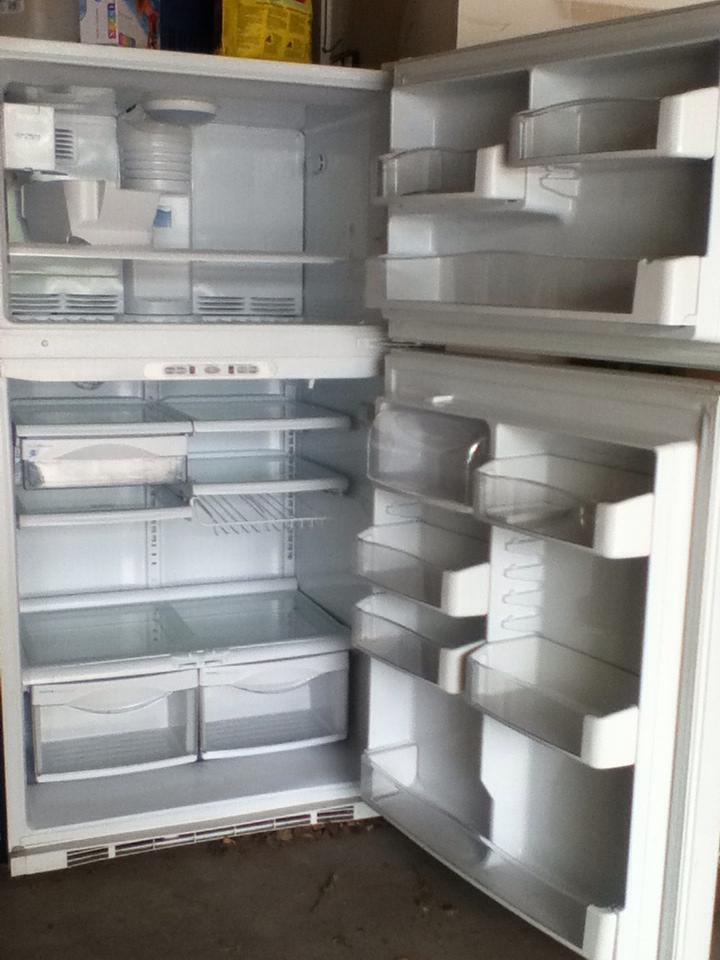 After we got the new fridge set up, we knew we had to get rid of that old microwave cart and I had an idea I've been wanting to do for a long time.  We had a bit of extra money, and this shelving unit was on sale so we picked it up.  What do you think?  I absolutely love it.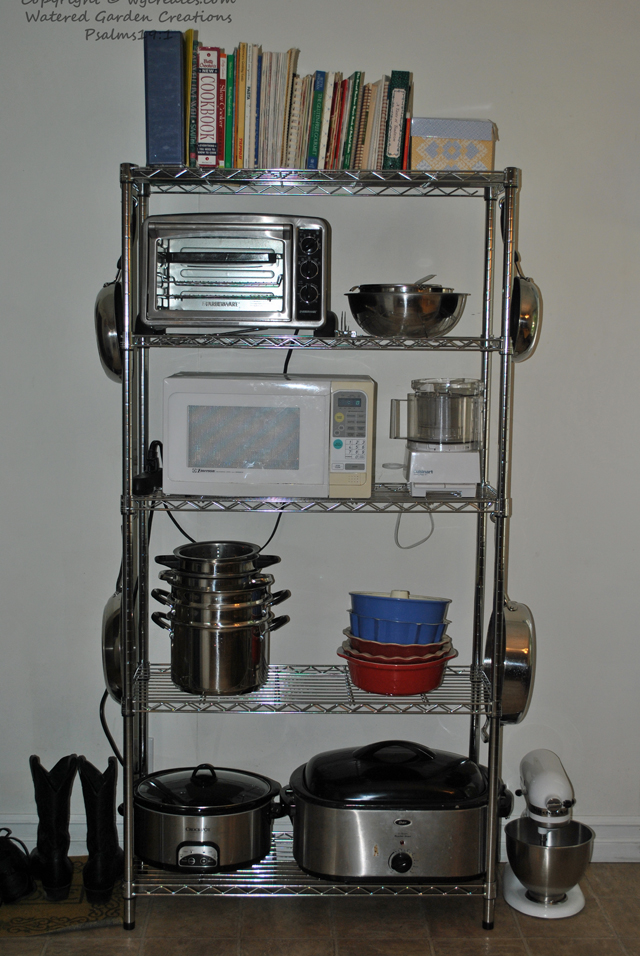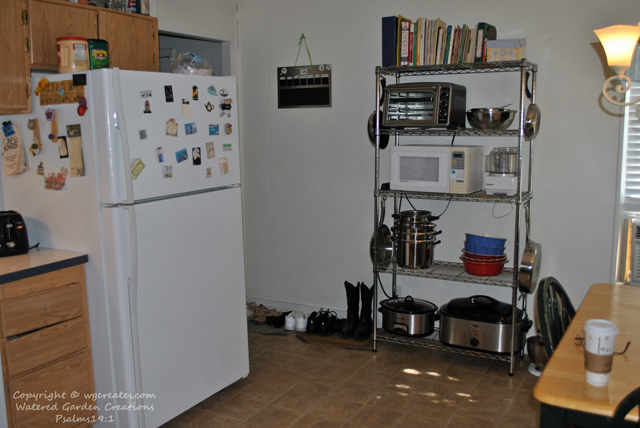 They say the setup and flow of a kitchen means a lot, and I totally believe it now.  I really enjoy being in the kitchen now and cooking and baking.  We are totally blessed with all the Lord has given us.