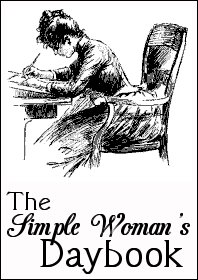 FOR Sunday April 26th
Outside my window…Cloudy, windy, wet and chilly.  It's definitely different than the warm, clear weather we've been having.  But the moisture is always needed.

I am thinking…That I don't want to have to go out in this weather to take my son to his youth group this afternoon.  I miss having Sarah around to take him for me.  But she works on Sundays.   🙂 But I'm blessed he enjoys youth group so much.
I am thankful…For a landlord that fixes things in our house quickly.  On Thursday night we realized the heating element in our water heater went out.  By Friday afternoon it was fixed.  We've lived in this same house for 7 years, with this landlord, and he is the best.
In the kitchen…Corn dog casserole, bbq meatball casserole, beef nachos, baked pasta and baked mac and cheese.  I'm really hoping to bake some bread today too, but right this second, I'm being lazy and writing this post.  Hopefully I'll do it when I'm done.  lol
I am wearing…Black pants, black socks and a black and white stripped shirt.  What can I say, I like wearing black. 🙂

I am creating…I've been coloring again, and I bought a couple of fun pencil holders.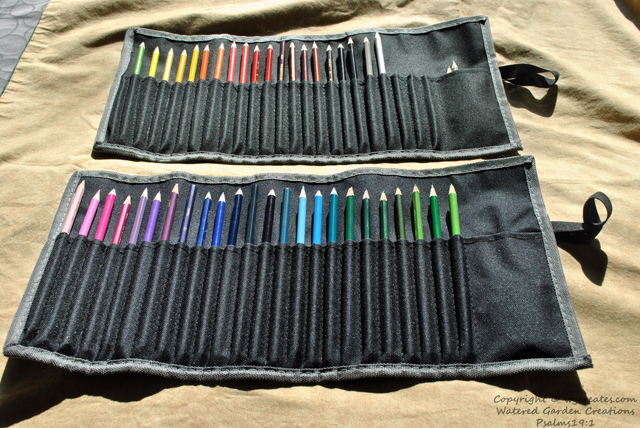 If things go like I want today, after I get the bread rising, I'll start another spa washcloth.  That's my plan anyway.
I am going…To take Paulie to youth group, then curl back up on the couch.  It's just too blustery today to do much else.
I am wondering…So many things sometimes.  But most things I wonder are probably best kept to myself.   😉

I am looking forward to…Going to our local Farmer's Market this coming Saturday.  It's the first day it will be opened this year, and the weather is supposed to be beautiful.  Plus, Paul doesn't start work until later that afternoon, so we'll have all morning to be there.
Around the house…Again, another pretty quiet Sunday with just Paulie and I.  I hear clocks ticking, Paulie recording for his YouTube channel and the keys on my laptop as I type this.  😉
A few plans for the rest of the week…Spending another day down town with hubby on Tuesday, a library run and farmer's market.  That's about it this week.
A peek into my day…This is the spa cloth I just finished.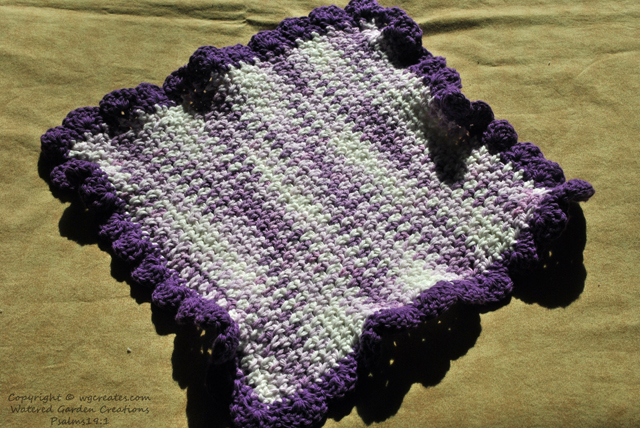 Save
Save